Update: In an understanding reached by Jordan's minister of tourism and antiquities, Her Excellency Lina Annab; chief commissioner of the Petra Development and Tourism Region Authority, His Excellency Falah Omoush; and Saudi Arabian Prince Khaled bin Alwaleed of KBW Investments, major improvements will be made at Petra that should help preserve the site's steps, lay to rest complaints from international visitors, and end the beatings and other abusive treatment shown in PETA's recent video exposé of the city's tourist industry.
The memorandum of understanding, signed recently, includes plans for the introduction of eco-friendly electric vehicles to carry tourists and the installation of modern animal clinics, where the animals would receive regular veterinary care. Other plans include new water stations to ensure that animals have access to fresh drinking water and a prohibition on forcing animals to walk dangerous paths or carry heavy loads.
Originally published April 24, 2018:
A new PETA eyewitness video reveals that animals in Jordan are still being beaten, jabbed, and whipped in order to keep them moving. The Jordan Ministry of Tourism and Antiquities had pledged to end the cruelty to donkeys, camels, and horses exposed in a recent PETA Asia investigation into Petra's tourism industry, but nothing has changed.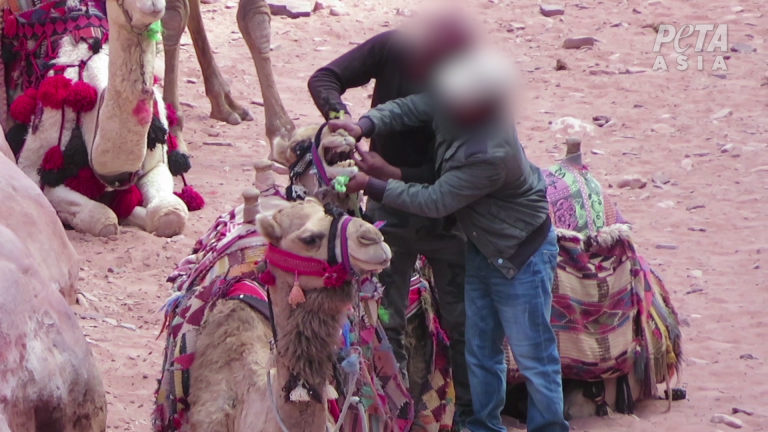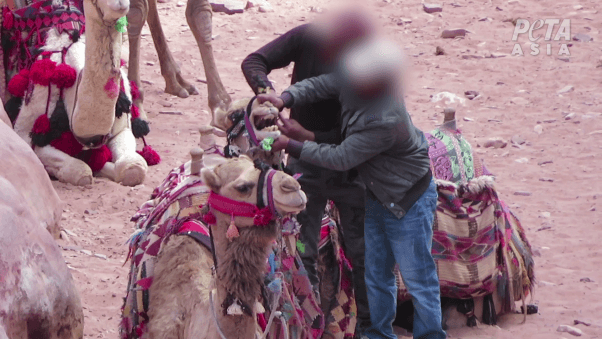 This shameful practice should have been replaced with the use of modern, animal-free vehicles long ago.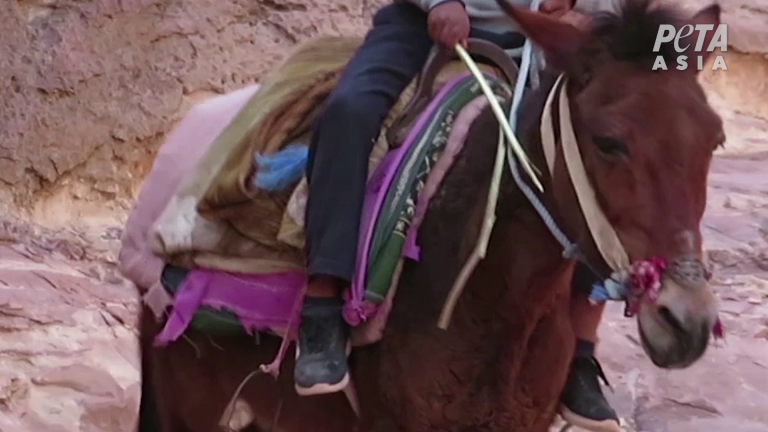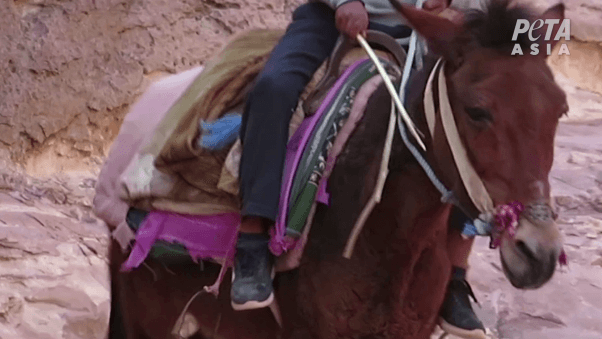 A PETA report highlighting the cruelty in Petra's tourism industry, along with the new video footage, has been shared with UNESCO and government officials. This latest exposé once again shows the need for a ban on forcing animals to haul tourists around the historic city.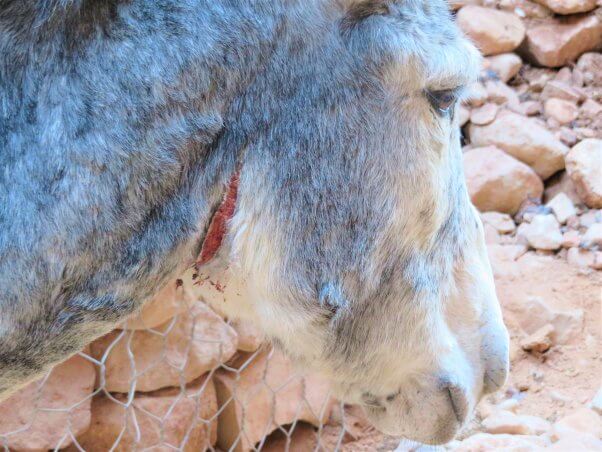 Animals continue to suffer in Petra: Donkeys are forced to climb the 900 steps up to the monastery and down again with visitors on their backs, while horses are forced to pull carriages on grueling 6-mile treks through the ancient city multiple times a day. And camels cry out as their mouths are forcibly bound shut.