In its efforts to give 'Opossum Drop' organizers carte blanche to torment opossums on New Year's Eve, the North Carolina General Assembly has passed a law that completely exempts the animals from North Carolina's cruelty-to-animal laws between December 29 and January 2—a move that PETA and a North Carolina citizen are challenging in court as dangerously unconstitutional.
In a lawsuit filed today, PETA seeks an injunction against the new law, pointing out that the law is so vague that in addition to allowing Opossum Drop organizers to dangle a terrified opossum over a rowdy crowd, it may also make it legal to interfere with hunting opossums, free them from laboratories, and release them from the Opossum Drop cage between December 29 and January 2. Even North Carolina's controversial new "ag-gag" law would not apply if opossums were involved. But if citizens guess incorrectly about the vague law, they could face prosecution—a violation of the constitutional right to due process.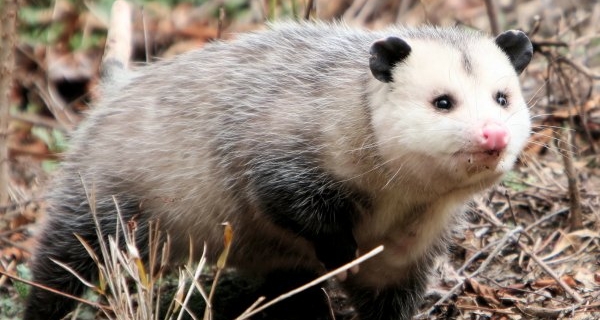 "Legalizing the cruel Opossum Drop by legalizing all conduct with opossums is both a dramatic overreach and an embarrassing example of political cronyism," says general counsel to PETA, Jeffrey Kerr. "PETA will continue to fight for the right of gentle opossums to be left in peace—and for the right of North Carolina citizens to have comprehensible and clearly enforceable laws, not the vague nonsense produced by the state legislature."
The North Carolina Superior Court ruled that a similar law enacted in 2014 was likely unconstitutional and granted PETA's request to stop the law from taking effect during the 2014 Opossum Drop. PETA—whose motto reads, in part, that "animals are not ours to abuse in any way"—argued that allowing people to engage in otherwise illegal behavior for one week each year violated the right of the public to fair and impartial laws.