We all know the mudflap girl, but there's a new silhouette in town.
A pothole ad to prevent potbellies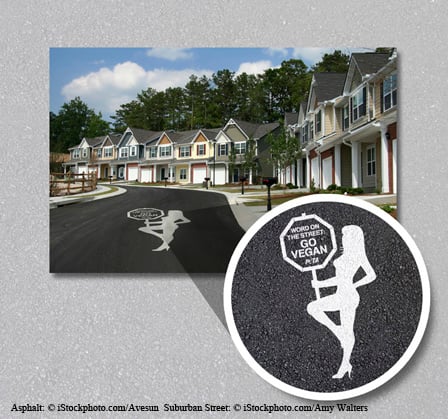 Approximately 150 miles of road in Boulder County, Colorado are crumbling and if the county accepts our ad offer PETA's vegan vixen is ready to do more than turn truckers' heads. Sometimes we all need a reminder to use seatbelts, wear helmets, and watch for pedestrians in crosswalks—and this ad sends a message that's just as important: Your life may depend on what you eat—certainly the lives of animals do. So how about pulling over and picking up some lip-smacking vegan cuisine?
Written by Karin Bennett