The following was first published on the PETA UK website.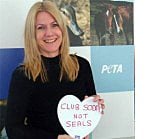 Joanne Pullan passed away suddenly last month. She had worked for PETA UK for almost five years as a Manager of Major Gifts. In her passing we at PETA UK have lost a true and loyal friend; a hard-working, committed, funny and outgoing colleague and office-mate; a compassionate champion for all living beings and a tireless fighter against cruelty to animals.
Jo always opened up her home to animals in need. For many years she shared her home and life with Claude, a lively little dog who sometimes joined her in the PETA UK office in London. Like Jo, Claude wasn't shy and often made a noisy and enjoyable entrance. After Claude's own passing several months ago, Jo adopted two rescued cats, Kitsy and Marley. That commitment was a hallmark of Jo's deep and genuine compassion.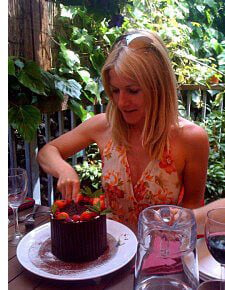 Her love for animals extended well beyond those she lived with. Jo had a large anti-vivisection bumper sticker on her laptop, and when she would ride the train in and out of London every day, she would work on the computer and use the sticker to attract attention and start conversations with other passengers about vivisection. She never missed an opportunity to educate people about cruelty to animals, and she always did so in a way that was never overbearing or aggressive but always good-humored and amiable – yet another marvelous example of Jo's caring and humane spirit.
Jo was a deeply empathetic person who felt the suffering and misery of any creature, including people. One winter evening, she passed a homeless man on the street. Most people would just walk by without looking; some might have given the man some coins. Jo went home, collected some old clothes and went all the way back to give him the clothes, a blanket, some food and some money.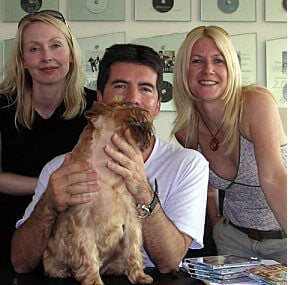 She was one of the best colleagues one could ever hope for. She was a ray of sunshine in the office. She loved to go out, listen to music and dance. She also loved being at home and watching videos with her animals curled up around her. She was great at restoring antique furniture, and she relished gardening. She was deeply committed to her job at PETA UK, dedicating herself to it seven days a week, 24 hours a day. She often spent her evenings and weekends visiting and speaking with PETA UK members and supporters. All of us at PETA UK admired her ethics, values and hard work. But she also brought smiles and a contagious sense of fun to everyone whose life she touched.
Jo was proud to work in behalf of animals, and we at PETA UK are grateful for the years that we shared with Jo. She cannot be replaced, but her spirit lives on in the work that we do at PETA UK and inspires us to keep fighting for animals in need around the world.
We miss you.
Please note: In honour of Jo's compassion for animals, donations made to PETA in her memory will be used to support the work of PETA's Animal Emergency Fund (AEF). AEF provides the means to help animals who are threatened by disasters – from fires to floods to hurricanes. It also advocates for the timely evacuation of companion animals from disaster zones and provides crucial information on how to safeguard animals before tragedy strikes. In Japan, AEF resources recently helped fund in-country disaster-response work by PETA Asia and local rescue workers.