After announcing last year that it would be dropping cruel animal acts from its annual event in Springfield, Massachusetts, the Melha Shrine Circus went back on that compassionate decision, announcing that its 2017 show will feature animals, prompting a letter from PETA. The leap backwards is particularly confusing since the public is becoming increasingly aware that animals used in circus acts are trained under the threat of force and denied everything that's natural and important to them.
The Melha Shrine Circus describes itself as "the circus with a purpose," but there's no mistaking the purpose of a bullhook, a sharp tool that handlers use to strike elephants in their most sensitive areas in order to force them to perform confusing, uncomfortable, and dangerous tricks. Animals abused in circuses, such as elephants and tigers, have their own purposes, interests, and needs. The only "purpose" for bringing animal acts back is to make a cheap buck off consumers who may be unfamiliar with the long history of violations that animal handlers hired by Shrine circuses have.
Shrine circuses don't possess their own animal exhibitor licenses from the U.S. Department of Agriculture (USDA). Instead, Shriners contract with outside companies so that they aren't subject to citations. Each Shrine temple produces its own circus, so animal exhibits vary from temple to temple and from year to year.
---
Hamid Circus, which is producing this year's Melha Shrine Circus, works with notoriously abusive animal exhibitors, such as Brian Franzen, who was cited for beating an elephant and convicted of cruelty to animals after emaciated ponies were confiscated from a filthy trailer.
---
Other exhibitors of leased animals at Shrine circuses have failed to meet minimum federal standards for the care of animals used in exhibition, as established in the federal Animal Welfare Act (AWA). The USDA has cited Shrine circus exhibitors for failing to provide animals with veterinary care, adequate shelter from the elements, nutritious food, and clean water. Exhibitors have also been cited for failing to handle animals in a manner that prevents trauma and harm to them and ensures public safety. And animals used by Shrine circuses have killed and injured humans.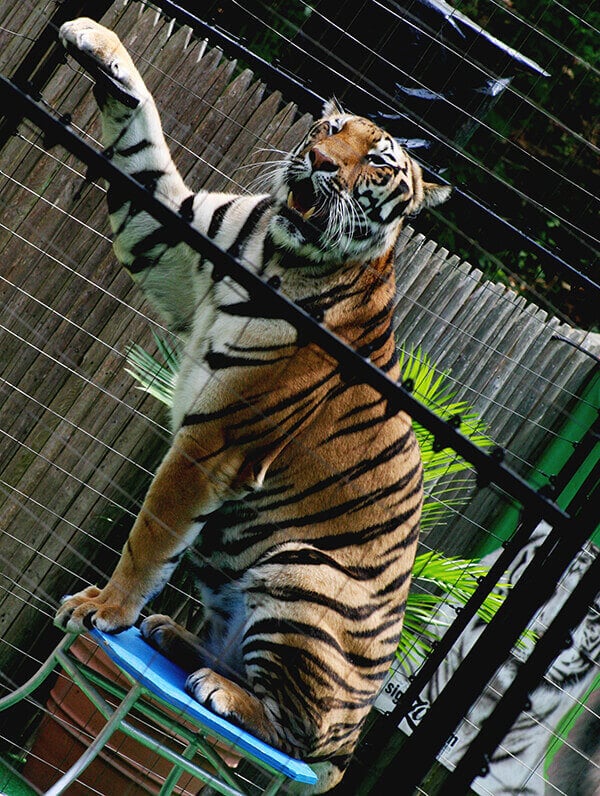 Never support circuses that abuse animals for cheap thrills.
The Melha Shriners' disappointing decision shows how out of step they are with the shifting tide of public opinion. Circus acts featuring only willing, human performers are captivating audiences, while archaic, cruel animal acts are on the decline. Ringling Bros. circus is even shutting down in May. Remember: The way that you spend your money can drive real change for animals who are still suffering in circuses. Let those who exploit and harm animals know that you won't support them until they drop the cruelty.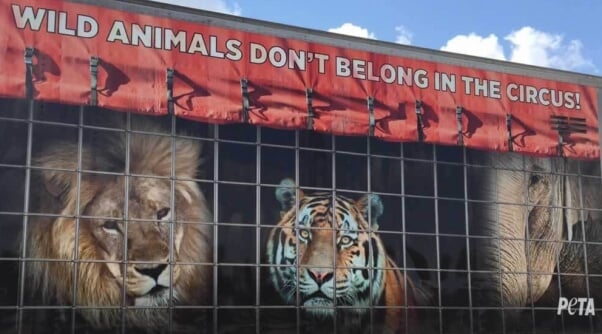 Tell Melha Shrine to Keep Its Circus Animal-Free!