Cruelty is sickening—in any language.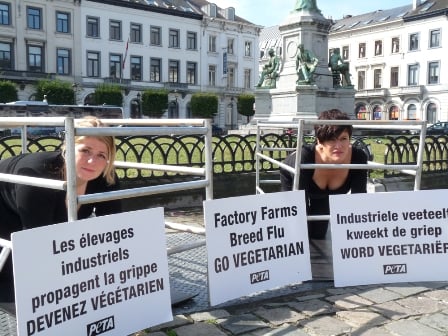 Two PETA Europe members who recently fell victim to swine flu set out to show the people of Brussels that no one is immune to the diseases that are bred on factory farms—not even those who wouldn't dream of eating animal flesh.
These two lovely (and now recovered) ladies crammed themselves into tiny "gestation crates" to illustrate the fact that the cramped, filthy conditions on factory farms are breeding grounds for swine flu and other deadly viruses and bacteria.
What's the best way to shut down disease-incubating factory farms? Stop supporting them: Go vegetarian.
Written by Heather Drennan