The following was written by Kaitlynn Kelly, Media Coordinator. 
I spend my days at PETA fielding calls from the media to answer questions about our news releases and explain our campaigns. I love my job, but I don't often get to see its impact on animals firsthand. So when the opportunity arose to deliver straw to cold "outdoor dogs," I jumped at the chance. I had no idea that I'd be coming home that day with my own Marley & Me story.
Our team discovered Marley because he was barking at a pit bull we were delivering straw to a couple of yards away. Marley and the pit bull could clearly see each other, and I thought how frustrating it must be for them to see each other, day in and day out, but not to be able to meet, sniff, or play.
As prisoner to a 10-foot-long chain 24/7, Marley's entire world consisted of a circle of mud at the far end of his owner's backyard. His doghouse was barren, his water bucket was so filthy that it was just another mud puddle, and his food bowl was at the farthest point that his chain would reach, presumably so that his owner could simply dump food into the bowl and walk away without having to touch him.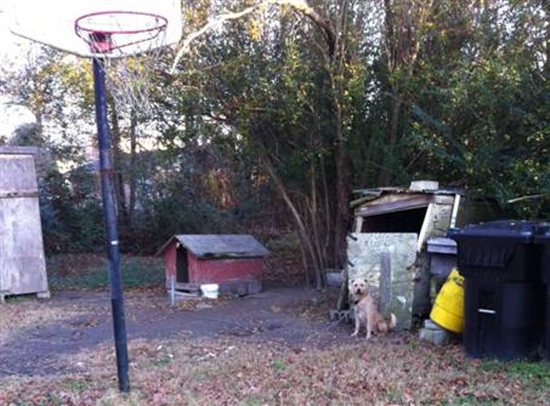 Marley was understandably guarded when I approached him, but when I held out the back of my hand, he licked it. Then, excited at the prospect of attention, he started to bounce up and down and run back and forth as much as his chain would allow. Marley's owner came out and grabbed the joyful dog by his head, loudly commanding, "Be still! Be still!" Marley, obviously uncomfortable, tried to move his face a little, and the old man smacked him on the head. 
I wanted so badly to whisk him away from his abusive owner. But despite his seeming disdain for Marley, the man didn't want to surrender him. So we did what we could for the neglected dog: We covered his muddy patch of ground with straw, cleaned out the dirty water bucket, and gave him fresh food. We convinced the owner to let us replace Marley's chain with a lightweight tie-out. The tie-out added 5 feet to Marley's living space, and he immediately started exploring, feeling grass beneath his feet for what I am sure was the first time in months if not years. I offered Marley a bone, and he gratefully licked my hand before taking it.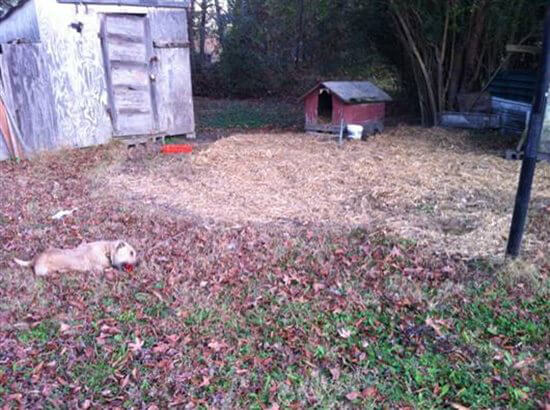 My heart went out to every dog I met that day, but it's Marley I go to bed thinking about, and I am determined to help him. I might not be able to change the world, but I can change Marley's world, and that's just what I intend to do.