Updated October 27, 2017: Victory! This hellhole blood bank is closing.
The Pet Blood Bank in Cherokee, Texas, will close its doors and transfer the dogs into adoption programs following PETA's exposé.
PETA celebrates the release of these dear dogs who began life abused at a race track and wound up in a filthy blood bank. PETA will now work hard to get regulations passed to ensure all blood for emergency transfusions comes from real donors, and not from imprisoned, miserable dogs.
The following was originally published on October 18, 2017:
On Tuesday, armed with signs proclaiming, "You Profited From My Use, Now Retire Me," PETA supporters surrounded the St. Paul headquarters of Patterson Companies and the house of the company's president, James Wiltz.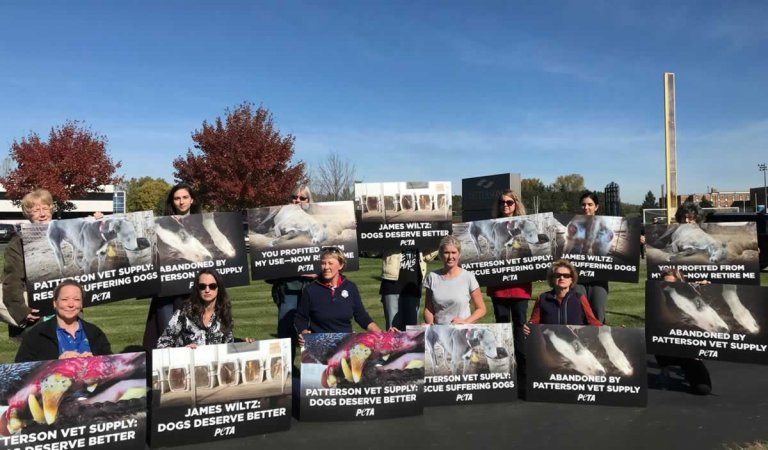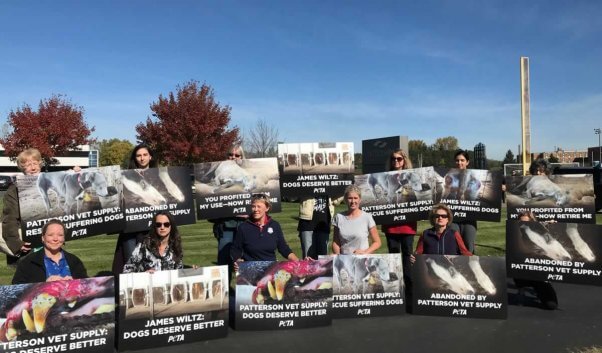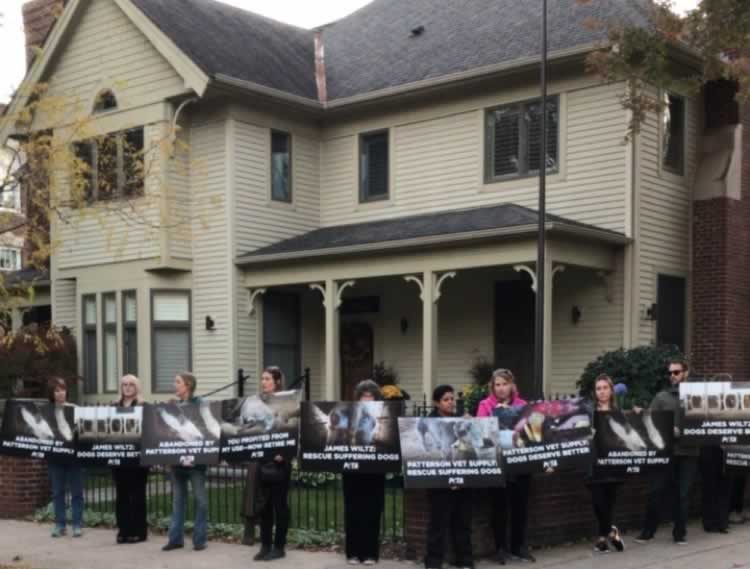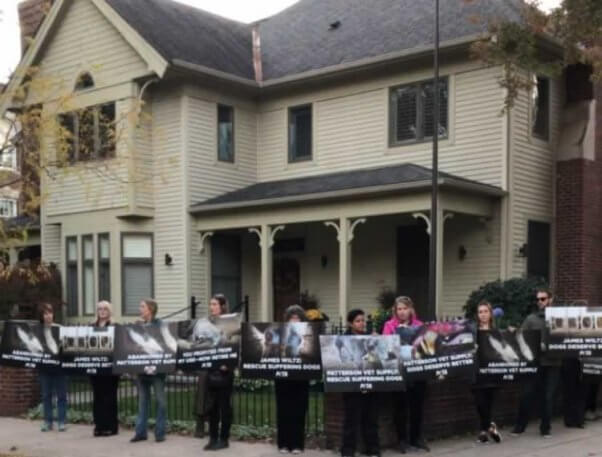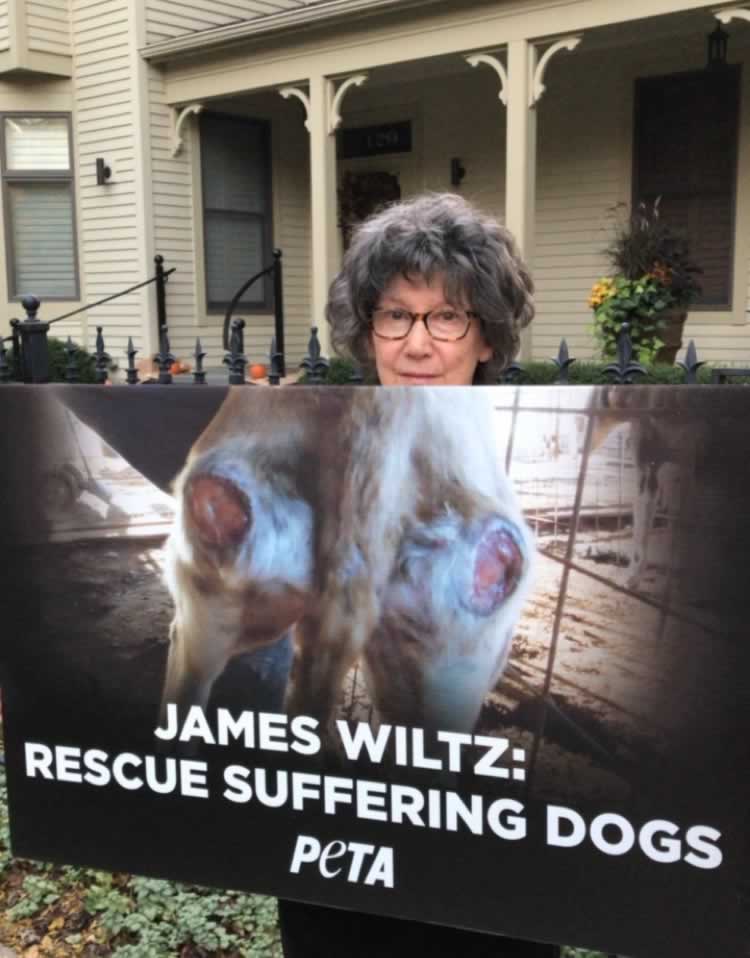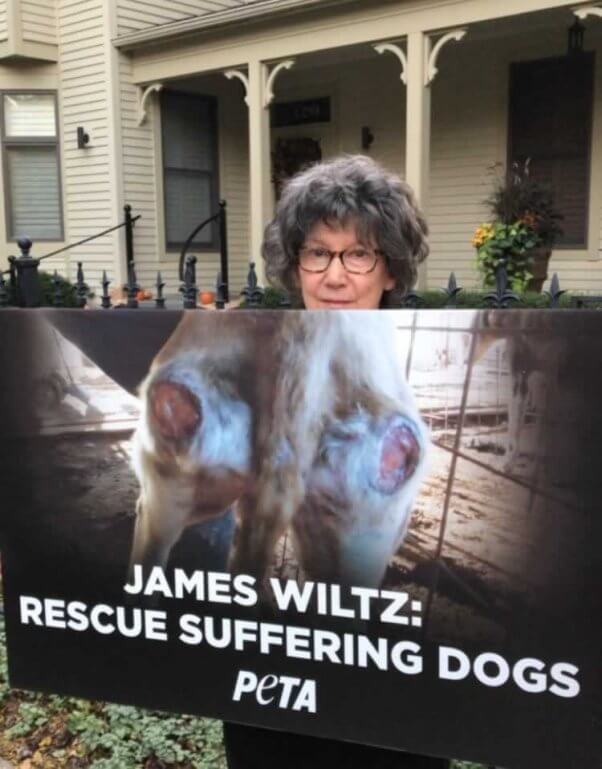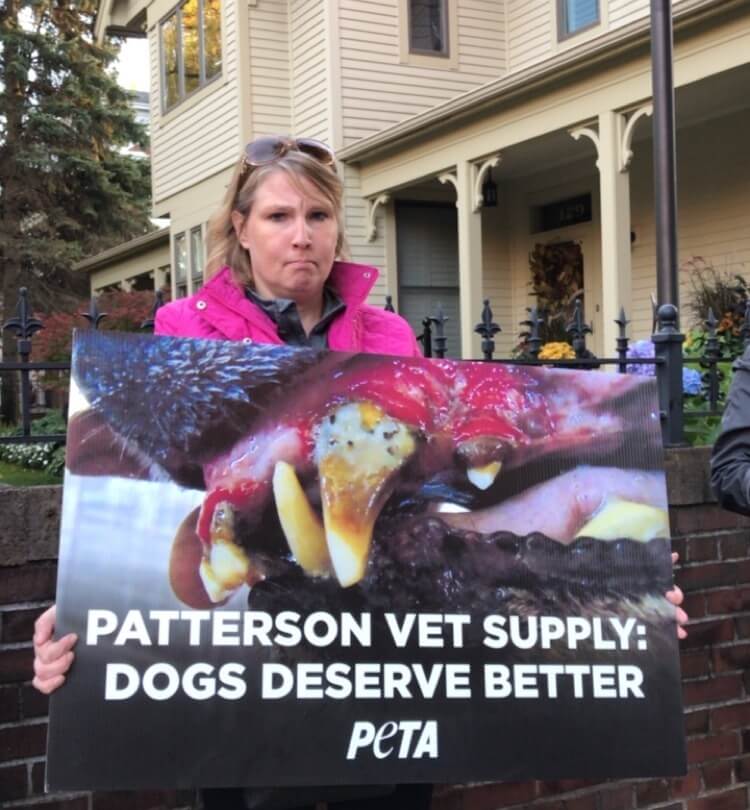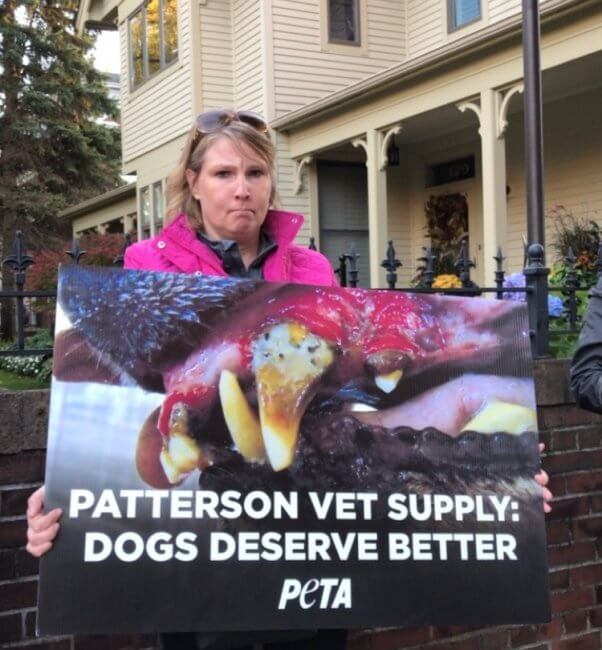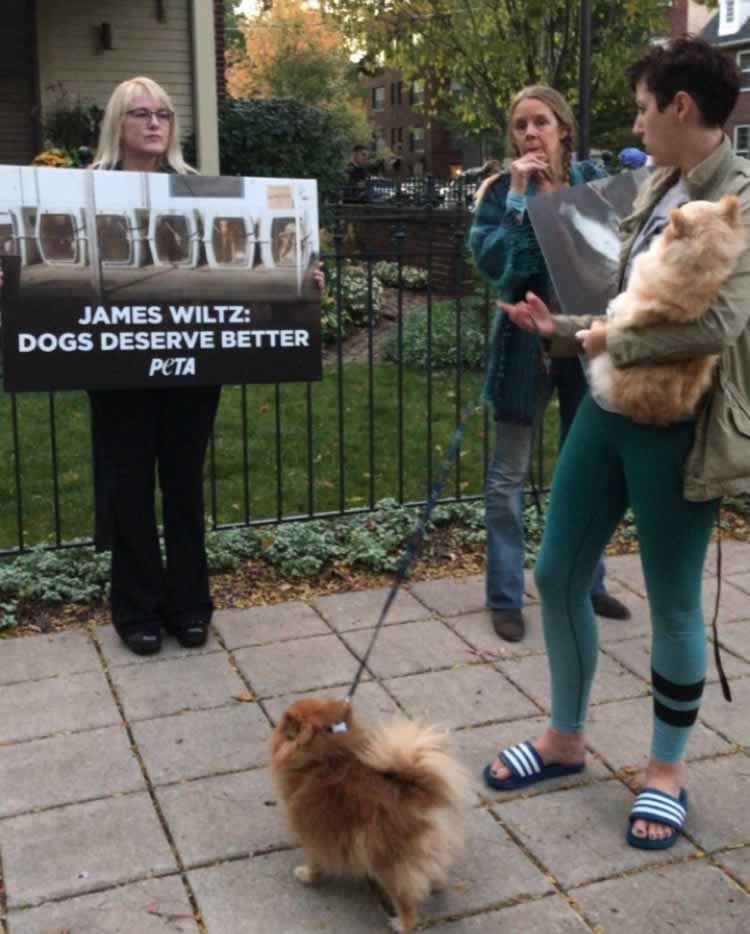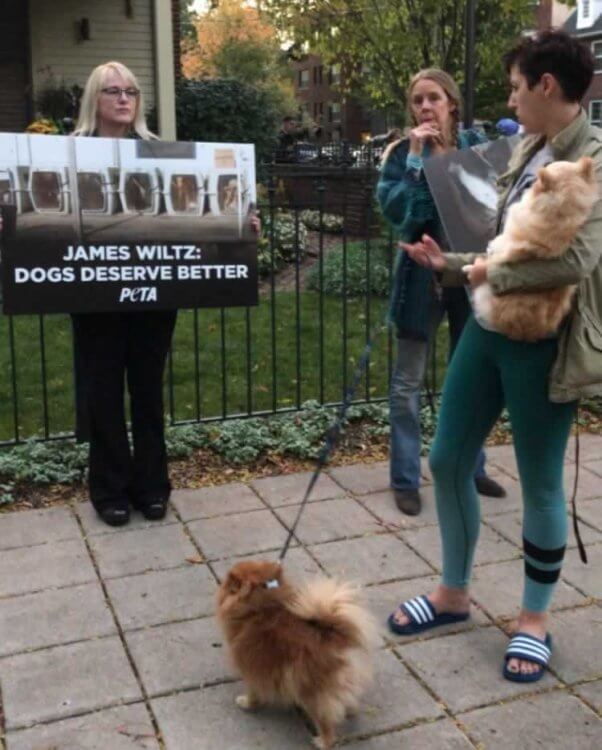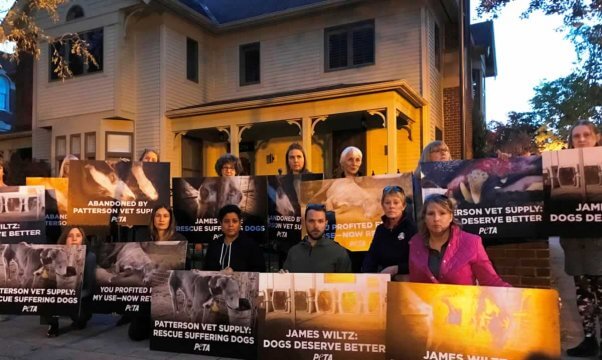 The billion-dollar enterprise's veterinary-supply business has reneged on its pledge to help the 150 or so greyhounds revealed in PETA's exposé to be suffering in squalor at The Pet Blood Bank, Inc., whose blood products Patterson Veterinary Supply distributed. The day after the exposé broke, Patterson Veterinary Supply pledged to aid the dogs—but has since refused to help them.
"Dogs at The Pet Blood Bank have been trapped in filthy kennels, denied veterinary care, and driven mad by constant confinement," says PETA Senior Vice President of Cruelty Investigations Daphna Nachminovitch. "PETA is calling on Patterson to make good on its promise and help get these dogs out of misery and into loving adoptive homes."
Reputable greyhound-rescue groups are standing by to take in the dogs from The Pet Blood Bank and find them good homes.