The imprisoned orca Lolita may have just gained her most powerful ally yet.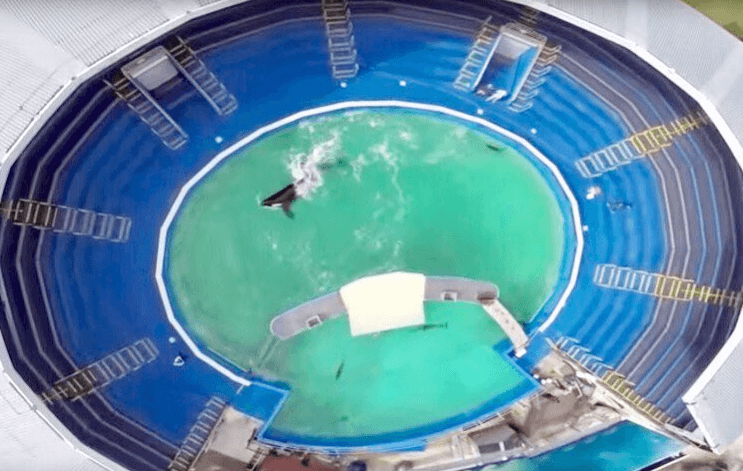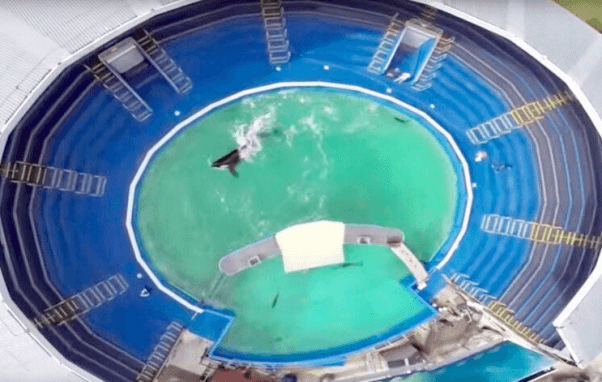 © instagram.com/mayorlevine
Before she was taken from her family over 50 years ago, Lolita (whose given name is Sk'aliCh'elh-tenaut) knew Washington state's Salish Sea area as her home. The Lummi Tribe still does, and it has passed a unanimous resolution to get her released from the Miami Seaquarium—where she's being held in solitary confinement inside the smallest orca tank in North America—and returned to her native waters.
The 1855 Point Elliott Treaty reportedly gives the Lummi people the legal right to protect their coastal lands, waters, and fish. Under it, the tribe has successfully fought against powerful foes who wanted to use parts of their territory. Tribal members may be able to argue successfully that Lolita qualifies for protection under the treaty.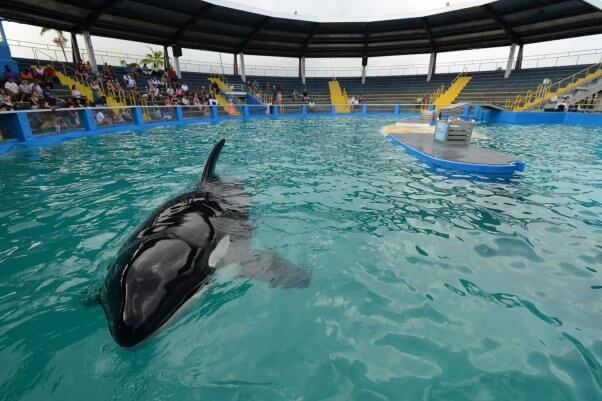 The tribe has inhabited the Salish Sea area for 12,000 years, and the people's spiritual connection to the region's land, waters, and wildlife runs deep. They're now working with marine biologists and former Miami Beach Mayor Philip Levine to get kidnapped Lolita released back into their custody and then into a protected sea pen in the waters that her pod still inhabits.
Today I joined the Lummi Nation at a press conference to call for the safe release of Lolita back to her native waters. As Gandhi said, "The greatness of a nation and its moral progress can be judged by the way its animals are treated." @WPLGLocal10 https://t.co/lomXXVERvo

— Mayor Philip Levine (@MayorLevine) March 14, 2018
Members of the Lummi Indian Business Council have been attempting to meet with Miami Seaquarium President Andrew Hertz, but so far, he has refused. Tribe member Jewell James had this message for the Seaquarium: "Look, we can do this in a good way or a bad way. Good way, we make you a hero. Bad way, we bring in all our alliances and all our allies and we make you a villain."
PETA is still suing the Seaquarium under the federal Endangered Species Act to get Lolita released. You can help, too. Tell the park that it's time to let her go home.