They told us Hurricane Matthew wasn't coming here. But we have learned from past experience that weather prediction isn't an exact science—and there was that one nagging "spaghetti string" model that put the storm on a virtual collision course for PETA's headquarters in Norfolk, Virginia, the Sam Simon Center. So PETA staffers got on the phone in the days preceding the storm and called up everyone our fieldworkers serve in the area, warning them about the risks to "backyard dogs" and begging them to take their animals indoors.
As it turned out, Matthew did come here, dumping over a foot of rain in some places. The next day, our fieldworkers set out to help animals affected by the storm. Remarkably, most of our clients appeared to have heeded our warnings and allowed their animals indoors. But as the fieldworkers were driving down a desolate stretch of road in rural North Carolina, they were surprised to see a small puppy emerge from the woods.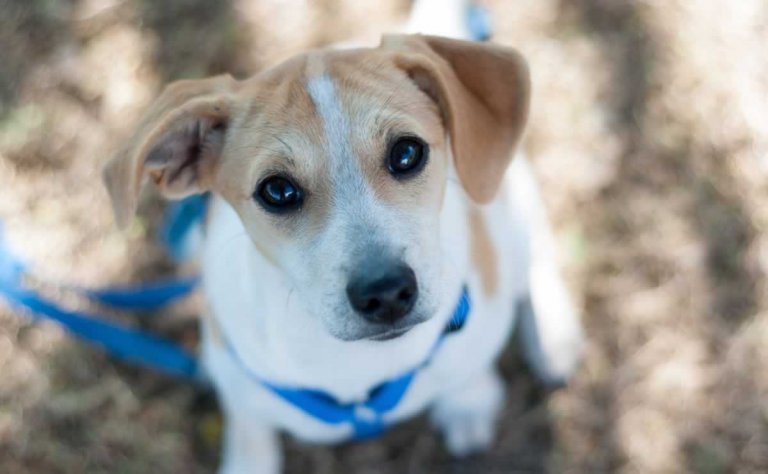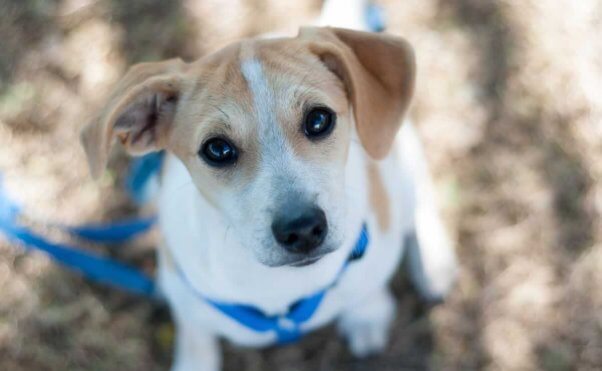 They stopped the van and barely had a chance to grab a leash and a can of food before the puppy rushed up to them and practically threw herself into the vehicle. One can only imagine how terrified she was, after spending the night outdoors exposed to the lashing rain, howling wind, flashing lightning, and rumbling thunder. She must have thought her eyes were deceiving her when PETA's fieldworkers appeared out of nowhere to save her.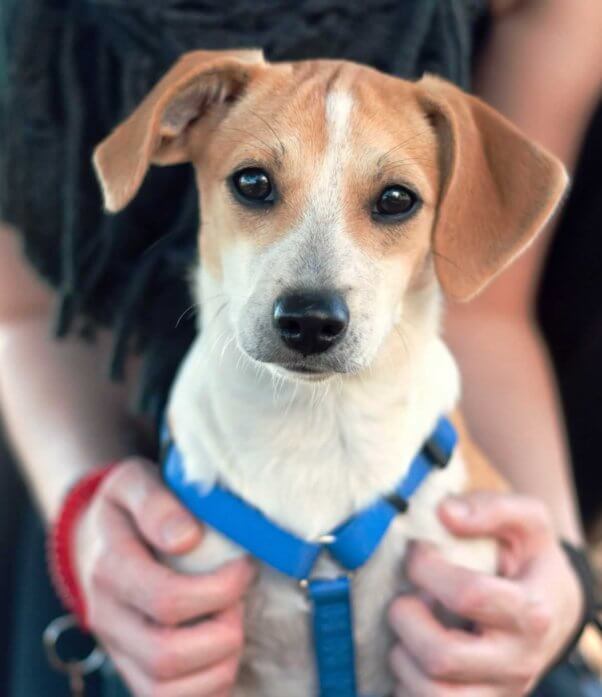 The fieldworkers filed a "found dog" report with local authorities and then rushed the 5-month-old puppy back to our headquarters, where she got a solid meal and a warm bed for the night.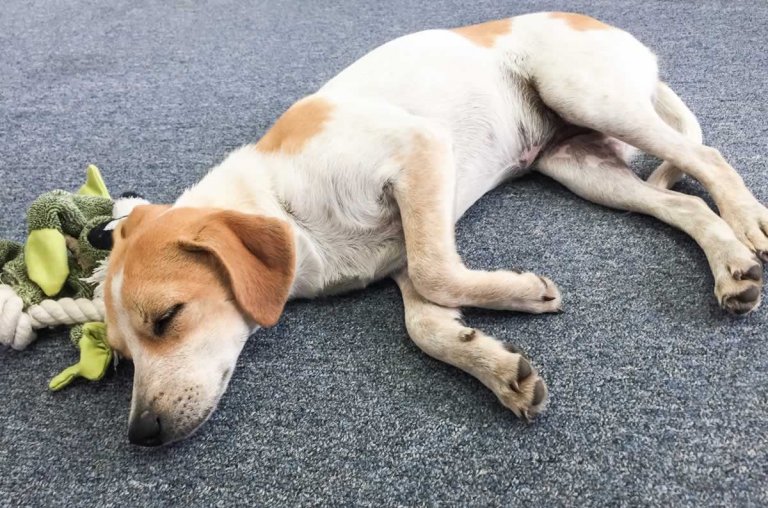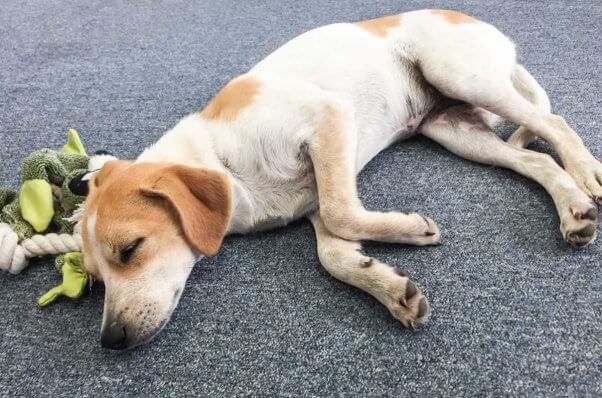 Emmy has wasted no time charming the PETA staff with her bubbly, outgoing personality and dainty butterfly kisses.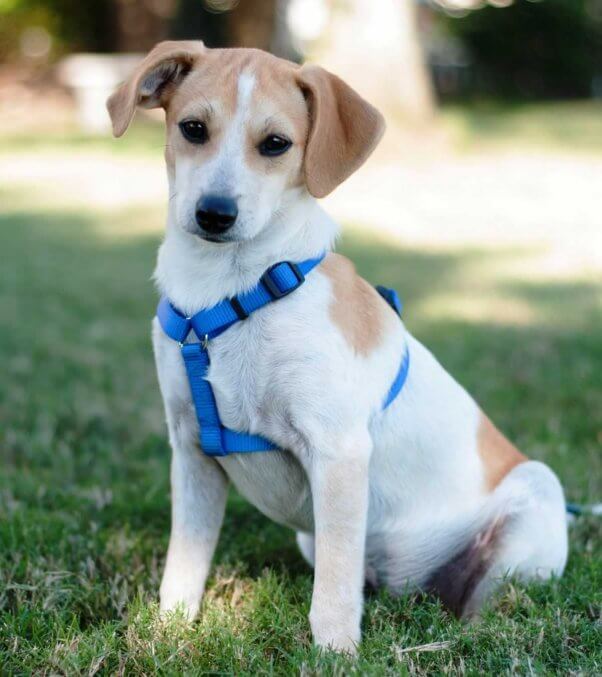 Her foster mom reports that she is such a fan of cuddling, she values laptime over eating, which is saying something, especially for a dog who undoubtedly missed a few meals while on the lam.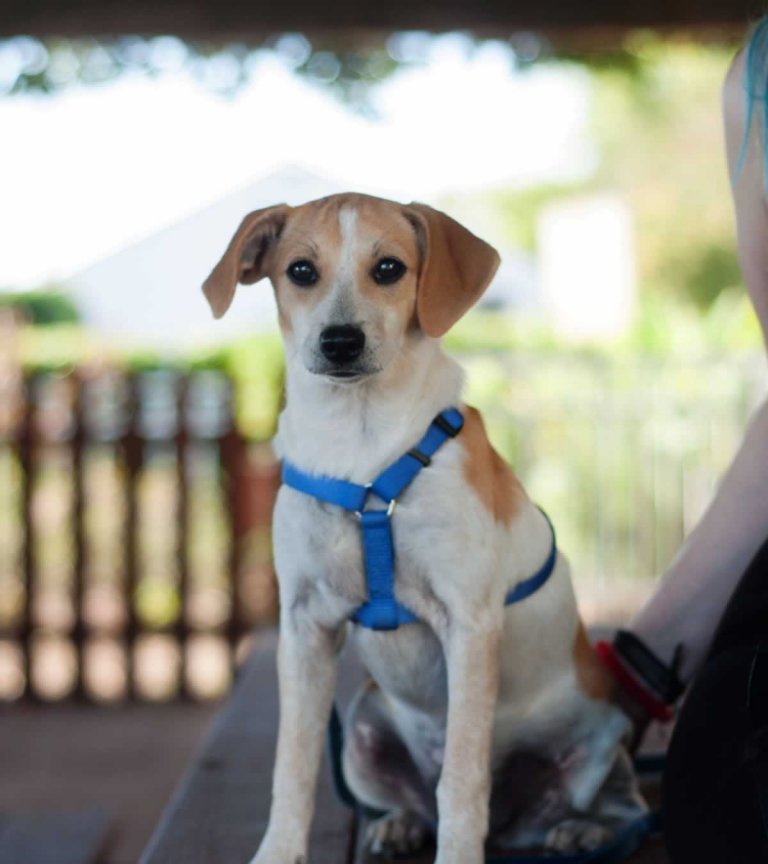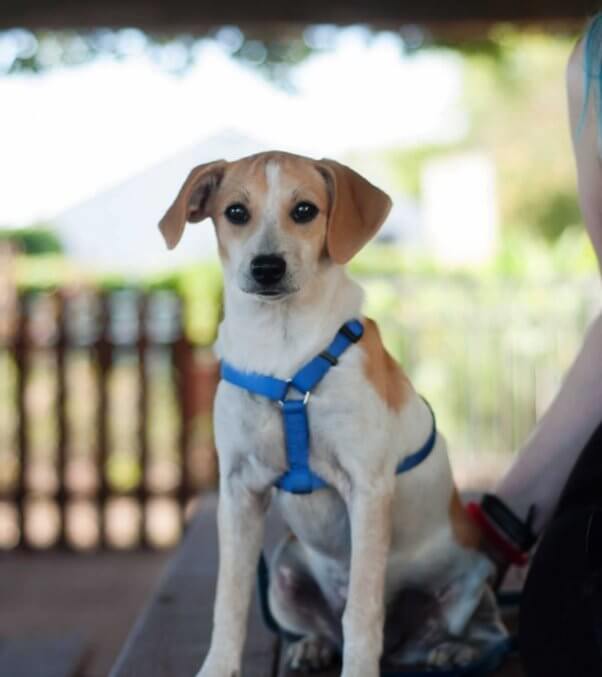 No one ever claimed Emmy, so she's now available for adoption. This 15-pound love sponge will be vaccinated, spayed, and microchipped prior to going to her new home. E-mail [email protected] to find out how you can win an Emmy.