It's a cruelty-free celebration!
PETA and our good pal Moby invited friends of animals to the musician's vegan bistro, Little Pine, for the announcement of the country's Most Vegan-Friendly City of 2018. And the winner is …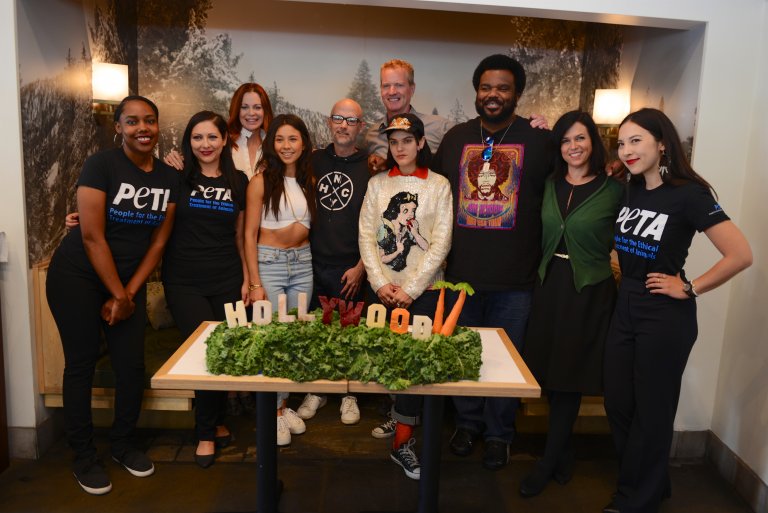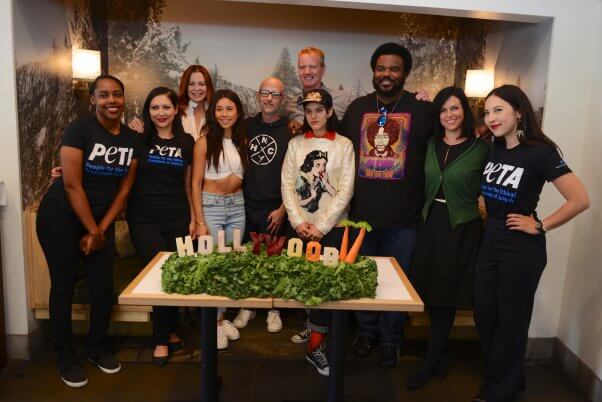 Los Angeles!
Thousands of people flock to Los Angeles for its extraordinary vegan food scene. The City of Angels boasts more than 150 vegan and vegan-friendly establishments, including pizza havens Mohawk Bend and Cruzer Pizza; Sage and its accompanying vegan microbrewery; celebrity hotspot Crossroads, which is known for its Artichoke Oysters and Scallopini Parmesan; Doomie's Home Cookin', which offers vegan Bacon Cheese Fries, hand-battered Crispy Chicken, and Deep Fried Oreos; and Vromage, which makes "aged to perfection" artisan vegan cheeses.
As the trend toward healthy and sustainable eating continues, the city's vegan dining options have exploded, offering employment for hundreds of residents. Los Angeles is vegan heaven, and it's no wonder that meat-free celebrities such as Natalie Portman, Eugenio Derbez, Jessica Chastain, Sterling K. Brown, and many others call the city home.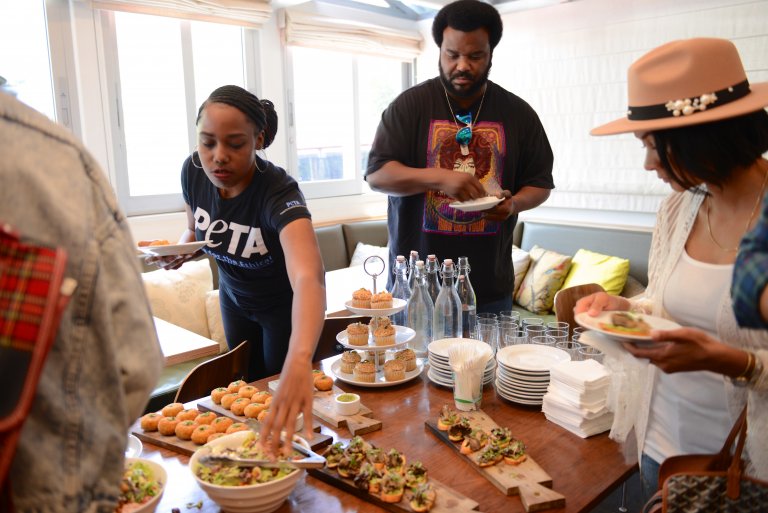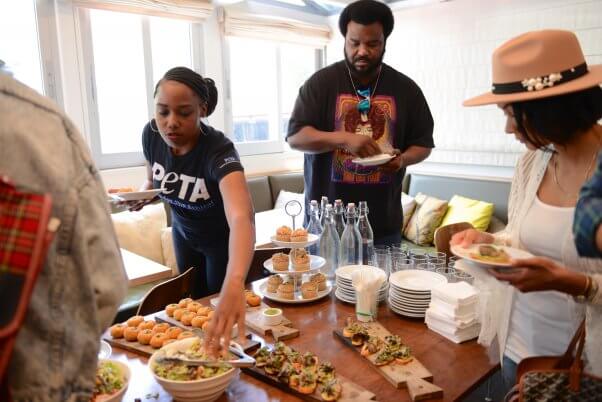 Craig Robinson, Kristin Bauer, SOKO, and Rawvana noshed on dishes including mushroom crostini, lime cupcakes with toasted coconut frosting, and even an all-vegetable Hollywood sign made by Executive Chef Ray L. Duey.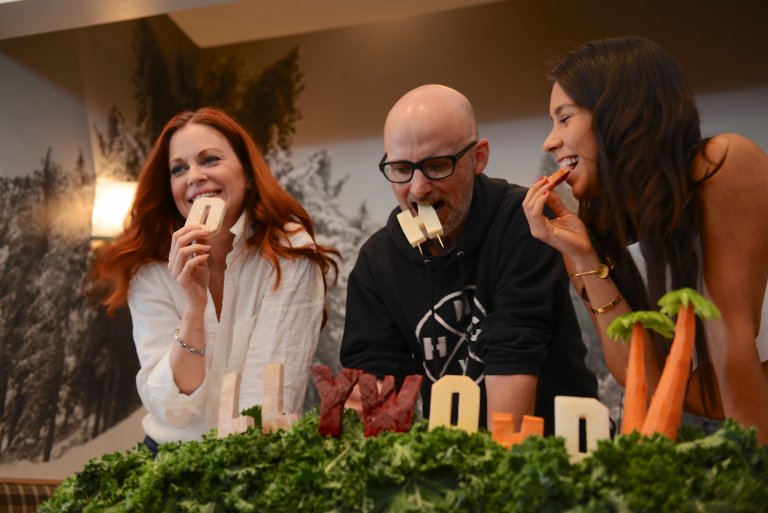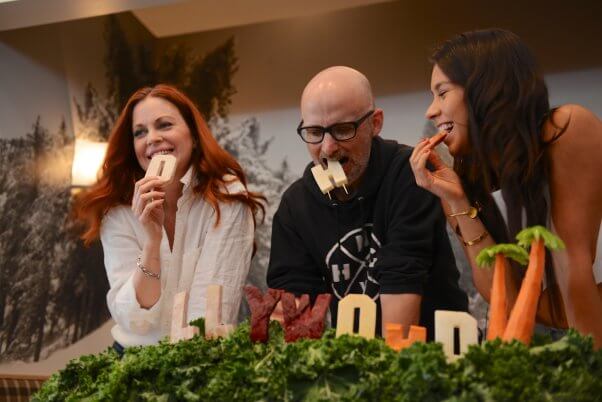 "What led me to adopt a vegan lifestyle is simply that I love animals and don't want to contribute to their suffering in any way," says Moby. "Most Angelenos know that you can also help the planet by reducing your carbon footprint and lower your risk of developing heart disease, diabetes, cancer, and so many other health issues by eating this way. Vegan eating is really a magic bullet that solves so many of today's problems in one bite."
Check out some of the must-try plant-based eats in the Top 10 Vegan-Friendly Cities in the U.S., including this year's runners-up, New York City and San Francisco.
If you'll be in Los Angeles, do your taste buds a favor and hit some of these animal-friendly hotspots. And if you still need to convince your travel companions that tasty, creative, cruelty-free fare is the future, let Moby explain it to them: