This is what Olivia looked like when she was found: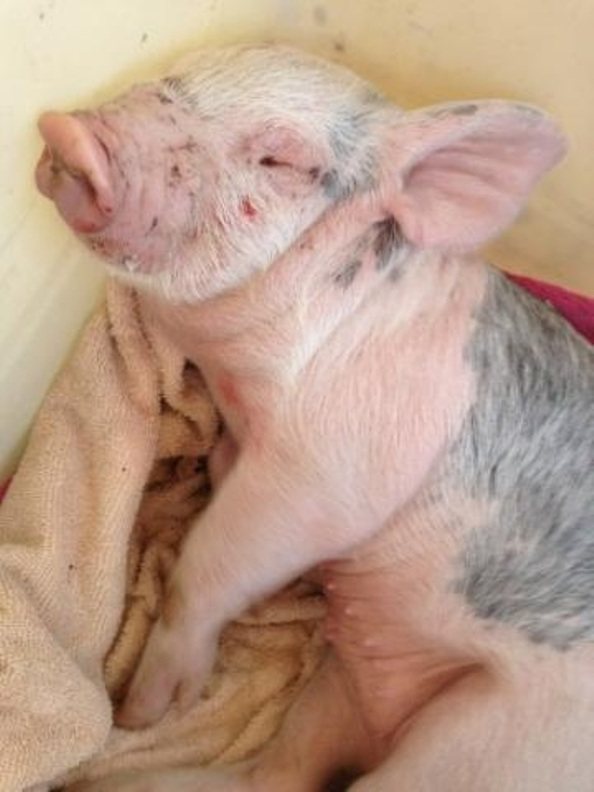 The little piglet, who had sustained a fractured pelvis, cuts, and scrapes, was found on the side of the road after apparently falling off a transport truck. The Good Samaritan who found her called PETA for help, and PETA's Emergency Response Team called a wonderful activist to take Olivia to the Animal Rescue League of Iowa (ARL), where she is safe and sound! ARL is working with a doctor to treat the porcine princess, who will never find out what a gestation crate is.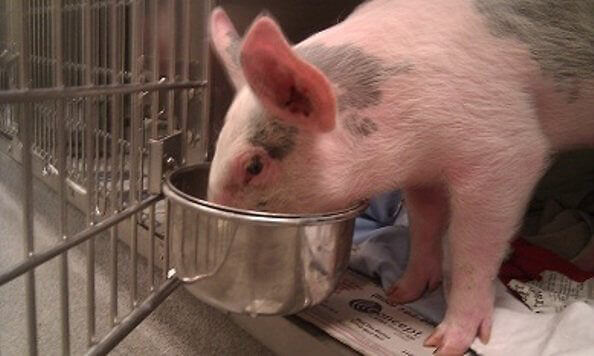 Olivia is well on the road to recovery and even going through physical therapy using an underwater treadmill (you have to watch the video). As one news story about Olivia's stroke of luck put it, "How nice that some people see her as more than sausage and bacon."
Ready to give meat the heave-ho—for Olivia's sake? Order PETA's free vegan/vegetarian starter kit today.