Update: Licorice (who was renamed Lucy) has been adopted by a PETA staffer. She now lives with another black cat (who's also a PETA rescue) named Sophie. The girls have become fast friends and entertain themselves by playing soccer with their catnip toy. Read more here.
Originally posted July 2, 2014:
Licorice could be a poster child for the plight of homeless cats all over the country. She was born to a feral mother in Portsmouth, Virginia. A living testament to the fact that feral cats are no different genetically from the cats who sleep on our beds, Licorice is quite tame. She quickly charmed several of the people on her street, and they started feeding her.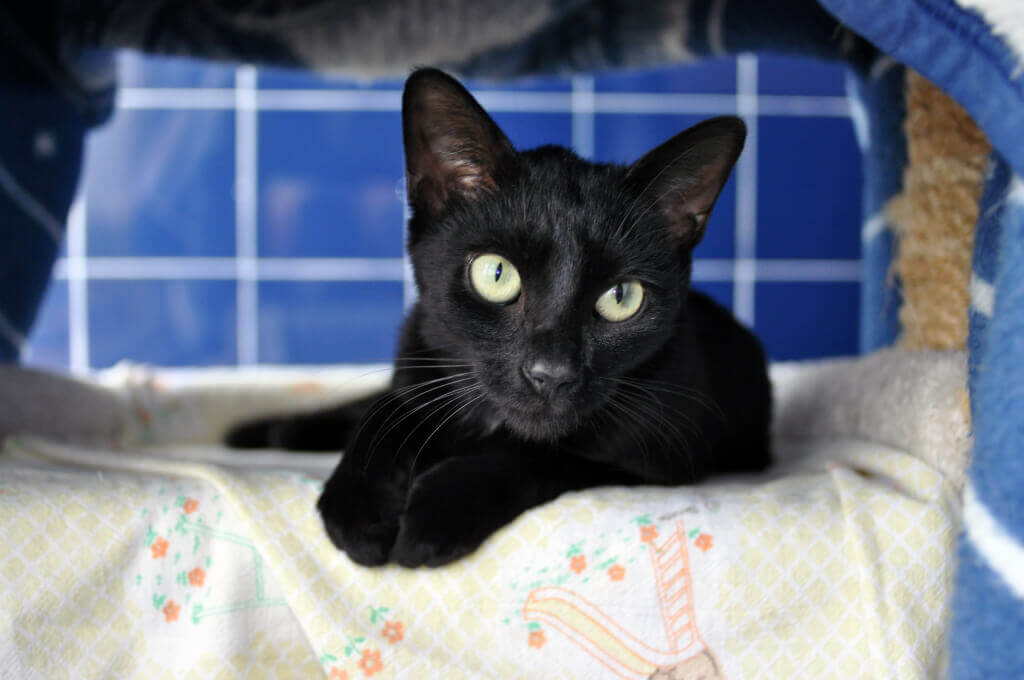 As is the case with so many "community cats," no one really took responsibility for Licorice. She wasn't their cat, after all. But cats can't live on food and water alone. They need flea and worm treatment, vaccinations, spay/neuter surgery, and veterinary care when they get sick or hurt. They need a home.
By the time she was a few months old, Licorice was fast approaching the age when she would get pregnant and give birth to more homeless cats. She had also sustained a nasty wound on her head that served as a wake-up call to one of her caretakers.
Knowing that Licorice was exposed to myriad dangers on the streets—contagious diseases, parasites, speeding cars, and attacks by other animals and cruel people—and was doomed to a short life and a painful death if she didn't intervene, the caretaker called PETA.
Just as she charmed her neighbors in Portsmouth, Licorice quickly endeared herself to PETA staff members. She's now 9 months old, so she's past the nonstop playing stage, but she's still always up for a game of "laser tag" and "bat the fluffy toy."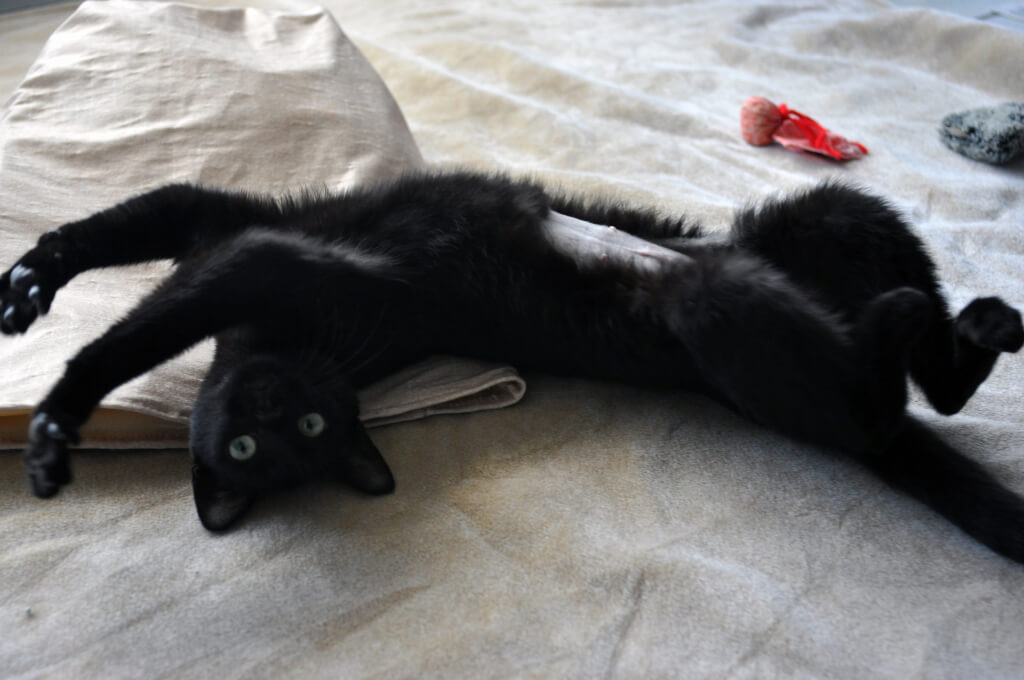 She loves to snuggle on human laps and rub on nearby human hands and legs. She also really digs tummy rubs.
If you live on the East Coast and have a craving for something sweet, Licorice just may be what the doctor ordered. E-mail [email protected] for more information on this sugar plum.