Liam Neeson's appearance on The Daily Show last night has PETA wondering if one of his horses might have kicked him in the head. What else could explain his bizarre opinions about New York City's carriage horses and what wonderful lives he thinks they have?
"Have you been in these stables?" he asked. "I would move in tomorrow. Seriously." The man has his choice of at least two posh homes—an enormous condo in Manhattan and a sprawling 6,000-square-foot estate in upstate New York—but apparently he would just as soon live here:
Horses who are forced to pull carriages endure terrible living conditions like these. Sounds like home sweet home to Neeson, though!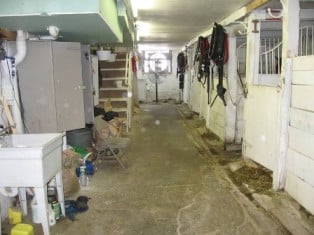 Liam's posh 6,000 square foot estate that he would apparently prefer to give up to live in the stables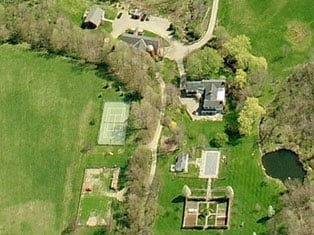 It gets better. When Jon Stewart questioned whether the horses would prefer to be free, Liam said, "Everyone thinks cows in the fields would rather be running wild … that's bullsh** … horses don't either."
Oh, Liam, maybe you're right, let me ponder this for a moment … It does seem like horses would prefer to endure the freezing cold and the panicky booms, noisy traffic, and exhaust fumes of the city over living in a lush pasture. And you're right, they probably much prefer the whips, shouting, heavy gear, traces, and lack of water in the troughs as well as the long shifts trudging for hours and pulling strangers in a half-mile circle all day without rest over living a natural life. Makes sense, right?
Jon stood firm, though, and came to the support of horses, adding, "I don't think living on 52nd and 11th is a holiday for a horse."
Well put.
Written by Christine Doré