There's a lot of talk in Washington about cutting pork barrel spending. So to help our elected officials trim the fat, PETA's "Lettuce Ladies" went to Capitol Hill to host a veggie dog lunch that brought together both sides of the aisle.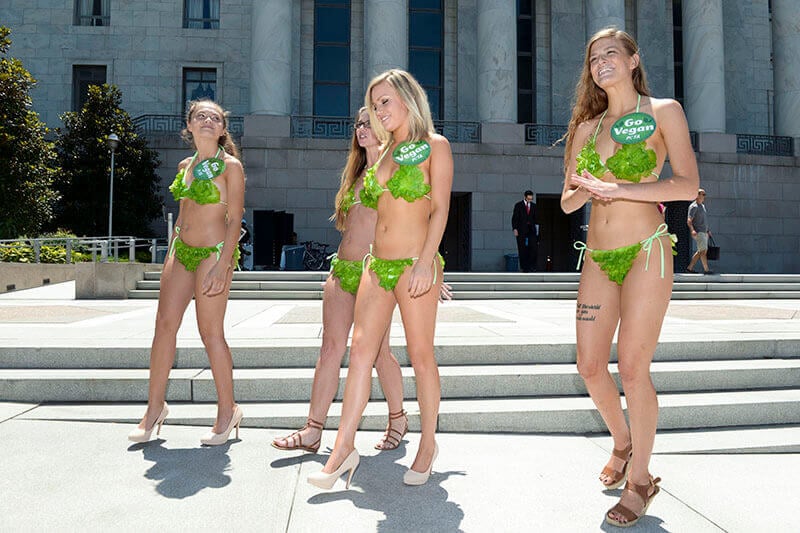 Leigh Vogel
Hungry legislators and staffers as well as police officers, construction workers, students, and others lined up around the block to get Field Roast vegan frankfurters from the comely constituents. In just one hour, nearly 600 people had tried a veggie dog, many of them asking questions about how to make other animal-friendly choices and leaving with vegan starter kits. It was a great way to celebrate and modernize National Hot Dog Day.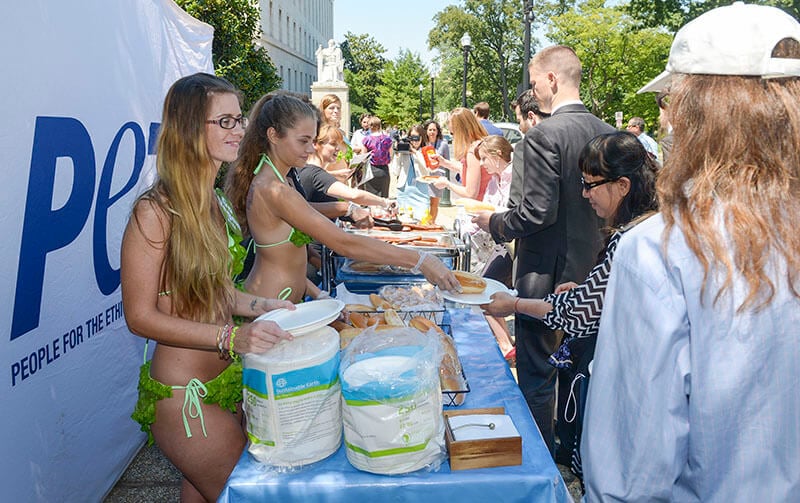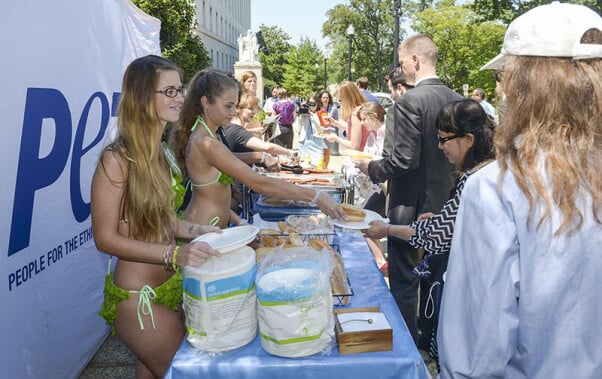 Leigh Vogel
Yesterday, as the North American Meat Institute pushed artery-clogging processed meats on Capitol Hill, the Physicians Committee for Responsible Medicine (PCRM) set up a "Veggie Burger Smackdown" nearby with vegan burgers prepared by renowned chef Todd Gray and offered plenty of information on healthy vegan diets.  That event also drew hungry crowds.
The Lettuce Ladies and PCRM let everyone know that with the ongoing debates about health care and climate change, going vegan is one thing that both sides should agree on.