Salt Lake City turned into Sexy Leaf City when PETA's "Lettuce Ladies" rolled into town. The leafy lovelies were there to persuade folks to go lean and green in 2012 by going vegan.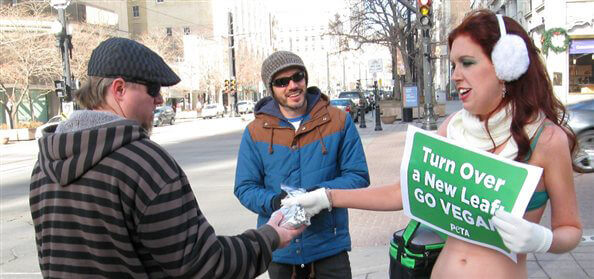 The SLC "occupiers" even stopped occupying long enough to chat with the green gals (and enjoy some free soy sausage).
Want a figure so svelte that you feel confident wearing leafy vegetables? Click here.