Accompanied by his own former "shelter dog", Sky, Colorado Gov. John Hickenlooper signed a bill into law last week naming animals adopted from shelters Colorado's official "state pet." Colorado is the first state to distinguish—and promote the adoption of—animals from shelters in this way.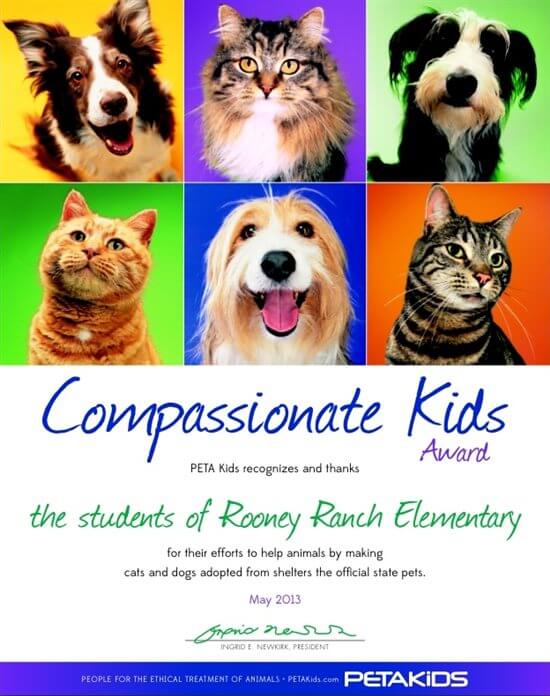 The law was spearheaded by students at Peakview School in Walsenburg and Rooney Ranch Elementary school in Lakewood as part of a school project to learn about the legislative process. Kids attended a Senate committee hearing to testify in favor of the bill. One legislator's rescued dog, Angus, also took part.
At the hearing, 14-year-old Peakview student Roger Arellano reminded legislators that raising awareness about the need to adopt animals from shelters is "a matter of life and death."
In recognition of their achievement, PETA Kids has honored students at both schools with Compassionate Kids awards, and we've also sent thank-you notes and vegan chocolates to the bill's sponsors as well as the governor.