Everyone who passes through Times Square wearing wool this month will have a 29-foot-tall naked Joanna Krupa staring them down. The actor and model would rather go naked than wear wool, which is violently shorn off sheep.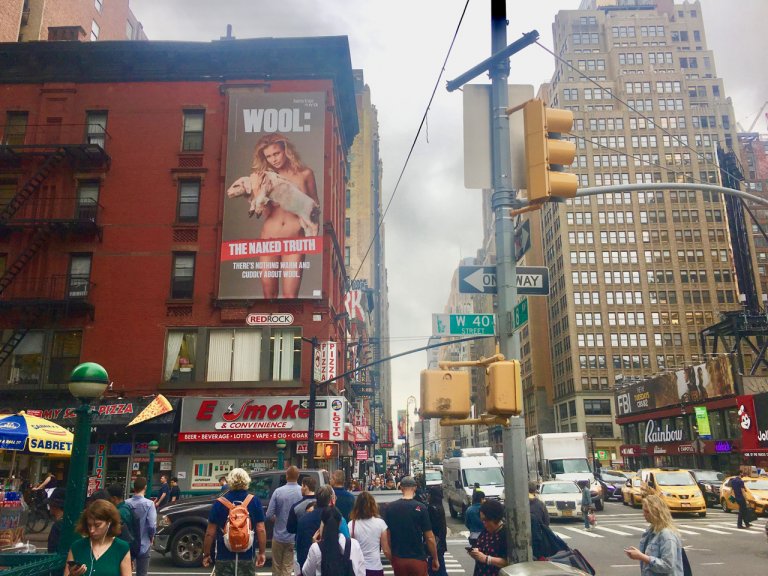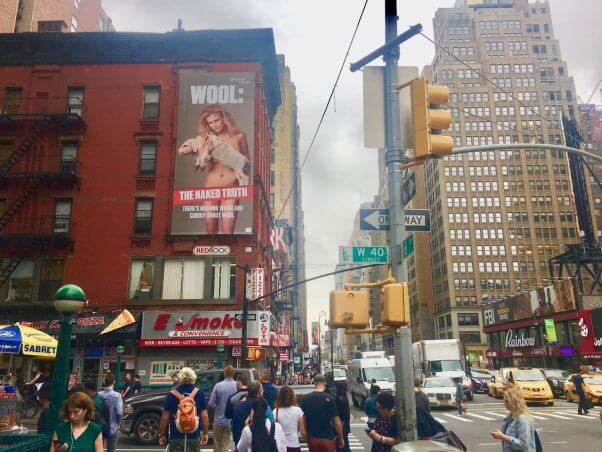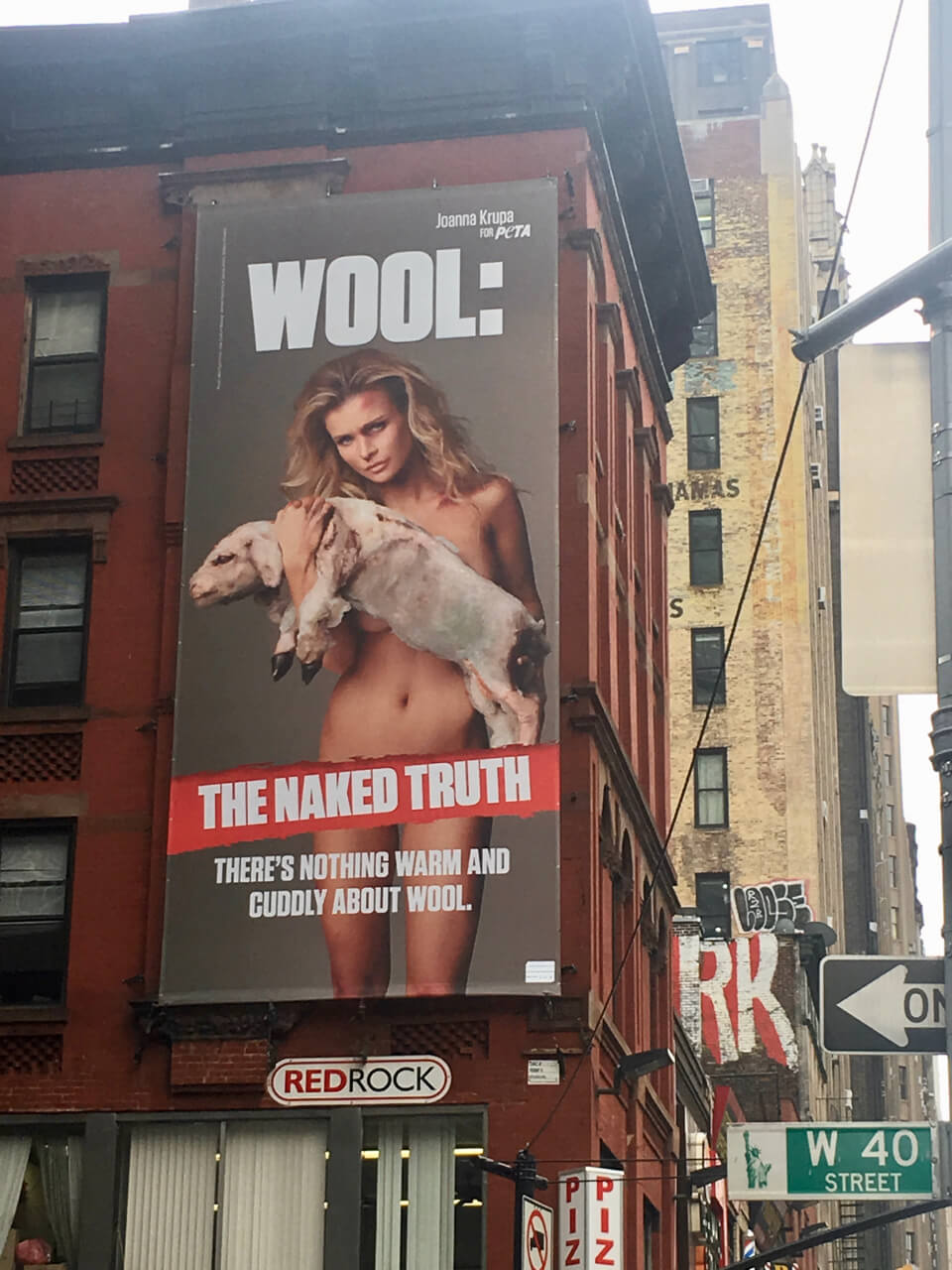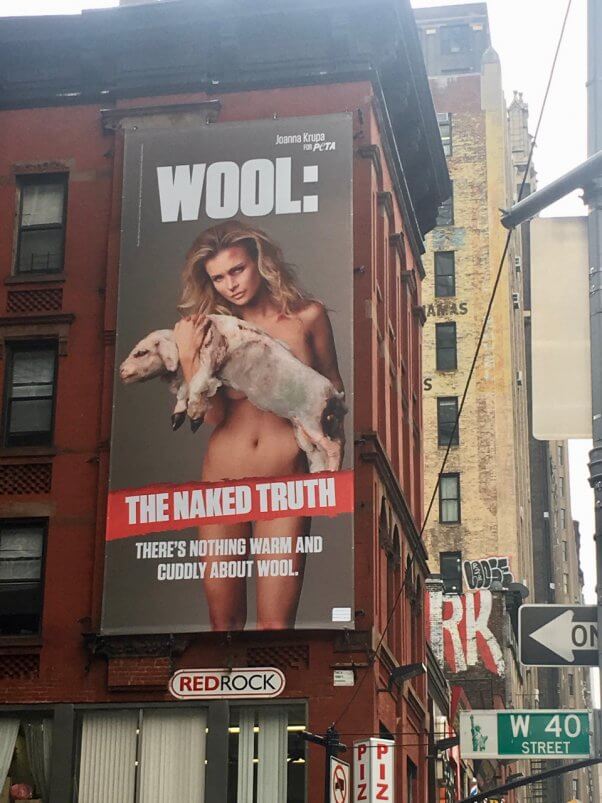 Krupa's billboard is within shouting distance of Forever 21's New York City flagship store—the company's largest in the city. The location isn't exactly coincidental, since PETA and our supporters have been pressuring the usually compassionate retailer to rid its shelves of cruel sheep's wool and Krupa just penned a letter to executives in sheep's behalf.
PETA and our international affiliates have released eight exposés revealing pervasive cruelty to animals at 72 different sheep operations on four continents. Eyewitnesses recorded workers mutilating, punching, kicking, and stomping on the animals, throwing them to the floor, and shoving them down exit chutes.
Because most shearers are paid by volume rather than by the hour, they work quickly and with little to no regard for the sheep, often cutting or tearing off pieces of skin. The animals' gaping wounds are then crudely sewn up with large needles and thread without pain relief.
"Sheep beaten and abused for wool need someone on their side, too," says Krupa. "My PETA ad may be shocking to look at, but I hope it will open people's eyes and encourage them to choose kind, wool-free fashion."
Like any other person, gentle, affectionate, intelligent sheep exist for their own reasons—not to become a sweater or coat.
Join PETA, Krupa, and kind shoppers around the world in telling Forever 21 that you'd rather go naked than wear wool.