Jenna Dewan makes a ravishing reptile! The sultry star recently shed her clothes and transformed into a snake for a new PETA ad exposing the cruelty of the exotic-skins industry. Find out why the alluring actor leaves wildlife out of her wardrobe in this exclusive behind-the-scenes interview:
While we're on the subject of fabulous fake snakes, we're giving away a pleather python bag from Melie Bianco and an Energy Muse bracelet—designed by Jenna herself specifically for this campaign and modeled by Jenna below.
Jenna Dewan shown wearing three-layered Energy Muse Power bracelets. / © David Heisler Photography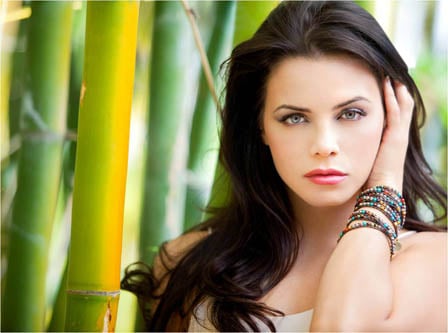 Tweet @jennaldewan and let Jenna know how this campaign has convinced you to show some love to snakes, lizards, alligators, crocodiles, and other reptiles by pledging to purge your closet of any exotic skins.