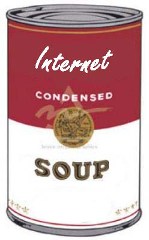 I've got some wild stuff for you this week, so let's get into it.
This couple REALLY loved their dog. Um, wow.
I don't particularly like Alanis Morissette or the Black Eyed Peas all that much, but somehow putting them together is, well, magical.
I promise I didn't take the clown's missing bike, but I bet the tip line in the story works for telling Ringling what you think of its animal abuse too.
Did you see the story about blood from an animal lab spraying out of a sewer onto people on the street? So disgusting.
Here's a pretty decent piece about pork from The New York Times, just in time for Easter.
OK, is it me or is this just beyond crazy? We're at war and the Army is spending millions putting on a rodeo. WTF, Army?
I love this funny bit about PETA protesting the Teenage Mutant Ninja Turtles, Amnesty Internation protesting PETA, the ACLU protesting Amnesty, the Christian Coalition protesting the ACLU, and Fred Phelps protesting everyone and everything. A for effort on this one, Spoof guys.
Zoos will do anything to get their animals to breed so they can make a buck, I swear.
These videos show just how insane and detached from the rest of the world the pork industry really is. Insanity.
And finally . . .
Here's a short animated video about the seal hunt, done by Canadian Graeme MacKay, editorial cartoonist from The Hamilton Spectator.