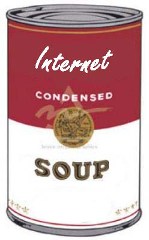 Your weekly installment of things I've found even slightly funny or interesting on the internet. Here we go . . .
If you know what "counting the omer" is, then you will love this veggie take on the Jewish tradition.
I know it's a little creepy, but my friend Marta absolutely worships Zach Braff, and she made me post this. I apologize in advance.
Pigs are smart. And cute. Please go vegetarian.
Who says don't bite the hand that feeds you?
Check out this amazing story about a very unique Canada goose. You've got to wonder if her mate fell victim to a hunter, since these birds normally mate for life.
Kind of cool anti-seal hunt cartoon.
Never, ever, ever forget that when it comes to dolphins and unicorns, dolphins are cuter. I know its kind of old, but I just rediscovered it this week!
And finally, I know this post is supposed to be all about the internet, but this is so cool that I just had to share. Ad agency DDB Warsaw and AMS Outdoor Advertising have teamed up to run this amazing ad all over Warsaw, Poland. It is one of the finalists our Young Guns ad competition.