Ever catch yourself taking a selfie at an animal-free circus, wearing a vegan leather jacket while munching on a Beyond Burger and think, "How will my Instagram followers know that SeaWorld sucks?" No worries! PETA has new GIFs on GIPHY for Instagram Stories, making animal rights messages easier than ever to share.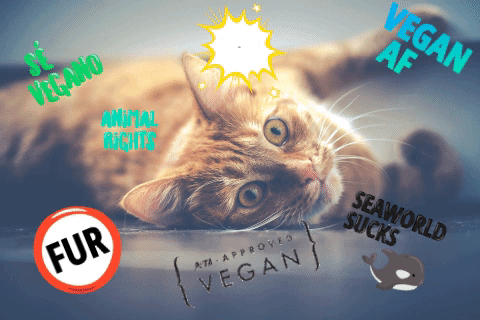 Search for "PETA" under the GIFs tab on your Instagram story to add a little animal rights flair to every sharable moment of your life. Let your followers know that "SeaWorld sucks," you enjoy tofu, and you're a "PETA-Approved Vegan." (Seriously, we love you.)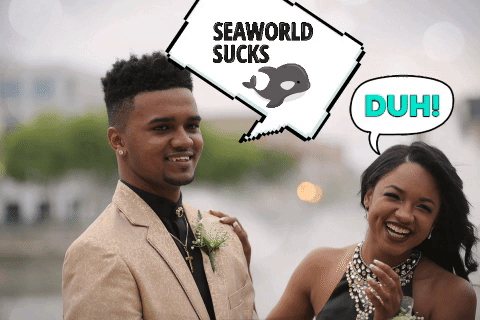 And attention, iPhone users: If you're looking for the quickest (and cutest) way to let your friends know about your passion for animal liberation, check out PETA's animal rights stickers for iMessage.
Some humans choose to ignore animals' cries, so we have to get loud for them.
Instagram is the fasting-growing social network out there. Every day, more people around the world are posting to it and sharing their personal stories. It's no wonder, then, that the platform is such a hot spot for those who are passionate about animal rights and living vegan.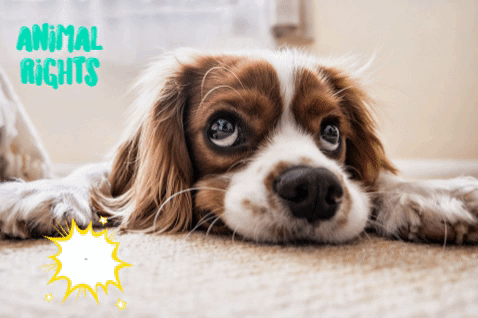 Sure, dogs, pigs, crabs, and bears aren't posting photos of vegan mac and cheese or pictures of sunsets with inspirational quotes. But like humans, other animals are conscious, sentient beings who value their own lives. They have families, play, and feel excitement. And they're able to experience physical and emotional pain, just like you and me. It's our duty as animal liberators to speak up for them in every way possible.
Want the latest in animal liberation and all things vegan? Follow PETA on Instagram.
See why over 800,000 Instagram users follow PETA for animal rights news, vegan inspiration, and ways to get involved in animal liberation.