PETA's "do test" and "don't test" lists have been an essential part of shopping for millions of people for nearly three decades—and in all those years, we've never made a change to the way we list companies: They either conduct (or pay someone to conduct) painful skin, eye, and other poisoning tests on animals, or they don't.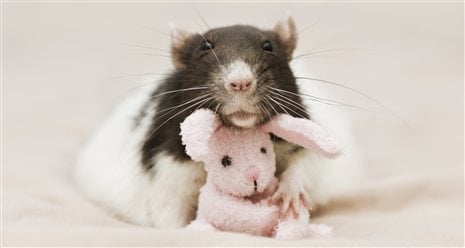 © Jessica Florence
Now, for the first time ever, we are launching a new category, called "Working for Regulatory Change." This new category recognizes manufacturers that only conduct tests on animals that are required by law and work hard to develop and lobby for the validation of non-animal tests. The requirements for making the list are as tough as boot camp. In addition to refusing to conduct any tests on animals that are not required by law and devoting substantial support and human hours toward the acceptance of non-animal methods, companies must lift the veil of secrecy and talk openly with PETA about what tests they conduct on which species and how many animals are used. And they have to do it every year.  
With such tough standards to meet, it's not too surprising that only one company is on the "Working for Regulatory Change" list so far: Colgate-Palmolive. Colgate has been transparent with the public and with PETA about what it does and why, and the company has had a moratorium on all tests on animals for its adult personal-care product line for more than a decade. In its last reporting year, Colgate conducted no tests on animals at all.
We'd never suggest buying products from companies that test on animals, but we also recognize that some companies have never spent one corporate dime on developing and validating non-animal test methods. We challenge these companies to follow Colgate's example and stop hiding and start working for an end to all tests on animals.
 Written by Michelle Sherrow