Reports about the Rim Fire that destroyed nearly 400 square miles in and around Yosemite National Park indicate that hundreds of cows and calves who were grazing nearby are missing and presumed injured or dead. And the wildlife death toll could reach into the millions, including animals who were burned alive and the many more who could potentially suffer or eventually die, as they are forced to relocate and try to find food, water, and shelter. PETA is calling on the Tuolumne County, California, district attorney to investigate and to charge the hunter who started the fire with felony cruelty to animals.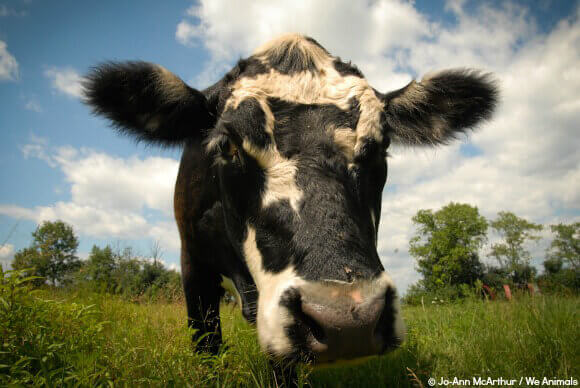 According to the California Penal Code, "every person who causes or procures any animal to be … tortured, tormented, deprived of necessary sustenance, drink, shelter … or cruelly killed … is, for every such offense, guilty of a crime." It certainly seems that the hunter who lit an illegal fire that burned out of control and became the third largest in California's history is in violation of this statute. He's directly responsible for the confirmed deaths of dozens of cows killed by the fire as well as the presumed deaths of hundreds more cows, deer, coyotes, bears, birds, and other wildlife. This is not the first time that a hunter's carelessness has cost thousands of lives and millions of dollars in damage. In 2003, deer hunter Sergio Martinez lit a fire that eventually scorched 430 miles of forest, killed 15 humans and thousands of animals, and became California's largest fire on record. Martinez was sentenced to six months in a work-furlough program, 960 hours of community service, and five years of probation.
The hunter who started the Rim Fire should also be held accountable for his actions. And the public deserves to know that in addition to killing animals for "sport," hunters often do significant damage to the environment.