Last week, PETA hosted a "human barbeque" on a Phoenix, Arizona, street to remind passersby that all animals have the same basic body parts. Check out these pictures of the demonstration:
Our bloody butcher set up his mock grill right in the middle of town. Although you may never have to see what happens on a factory farm, please remind everyone you know that those clean-looking meat packages in the grocery store were once part of living, breathing beings who felt pain and fear when they were slaughtered.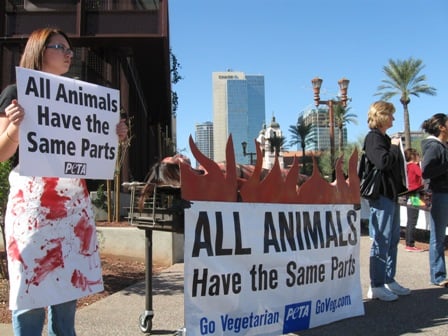 The barbequed babe was spray-painted red and orange to resemble the charred flesh of an animal.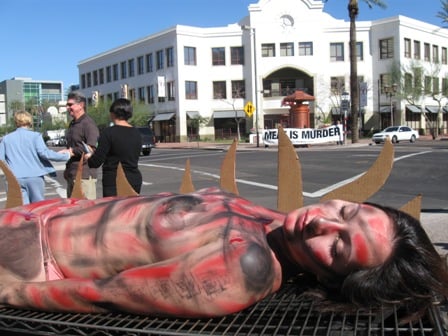 Across the street, activists held a sign that read "Meat Is Murder." We can all agree that cannibalism is repulsive, so what's the big difference? Flesh is flesh.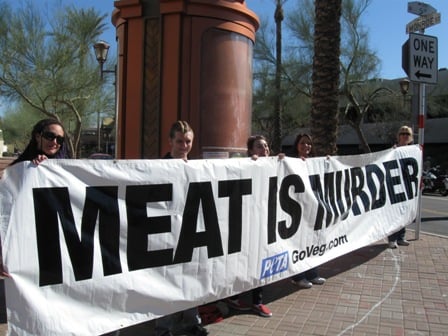 It's easy to have a great barbeque without meat (animal or human)—check your local grocery store's freezer aisle for delicious faux-meat burgers!
Written by Liz Graffeo