As the climate catastrophe unfurls—from the trembling earth to the smoke-filled skies to floods that swallow entire towns—humans aren't the only animals in danger. Our furry, feathered, and finned family members are also at risk of harm and even death.
Each of the last four decades has been hotter than the one before it. With temperature increases of this magnitude, experts predict extreme weather events will become even more frequent and powerful. So being prepared is more important than ever.
Imagine a scenario in which a natural disaster strikes your area. Instead of scrambling around trying to figure out what to take with you when you evacuate, what if you had an emergency backpack for your animal companions all ready to go? It would be a total lifesaver! Below are some tips for preparing your own companion animal disaster backpack.
@officialpeta

Natural disasters are scary. Don't make your companion animals navigate one alone! Make sure you have a plan to keep them safe if disaster ever occurs
Before an Emergency Strikes, Pack a Disaster Backpack With These Items
Harness, Leash, and Carrier: Start with a secure harness and leash for dogs. Next to your backpack, place a sturdy carrier for cats or smaller animals.
Bottled Water and Food Bowls: Ensure that you have an ample supply of bottled water specifically designated for your animal companions. Include collapsible or portable food and water bowls for convenient feeding on the road.
Food: Pack dry and canned food for your animals and any special dietary items they may require. Make sure you have enough to last for several days.
Medical Records: It's important to include a copy of your animal companion's medical records, including vaccinations and any essential medication instructions. This information can be invaluable if your animal companion needs medical attention during an emergency. Put these items in a waterproof sleeve to keep them safe.
Litter and Tray: If you're escaping disaster with a cat, don't forget to pack enough litter and a small tray. Maintaining good hygiene is essential to your cat's comfort and health.
Cold-Weather Gear: For animals who may be exposed to the cold, pack blankets as well as coats and booties for dogs to protect them from harsh conditions. Keeping animal companions warm during winter disasters is vital.
Comfort Items: Adding familiar items to the kit, such as favorite toys and blankets, can provide reassurance during stressful times.
Cleaning Supplies: Prepare for messes with paper towels and trash bags. Having these basic supplies on hand will help you maintain cleanliness, even during a disaster.
Identification: Ensure that all animals have collars or harnesses with identification tags. However, since tags and collars can fall off or be removed, make sure that cats and dogs are also microchipped. Current photos of your animal companions can also be invaluable for identification purposes. Include a list of emergency contacts, including your veterinarian, as well.
PETA's Window Stickers: Place PETA's emergency window stickers near your doors and windows. These stickers alert rescuers to animals inside your home in case you can't get home during a disaster.
During an Emergency
Grab Your Disaster Backpack Kit: Don't forget where you put it! Store it in an easy-to-remember place, especially if you know a disaster is imminent. Consider placing it in your coat closet or another location near the front door.
Comfort and Protect Your Animal Companions: During the disaster, reassure them and keep them in a safe, quiet place, if possible, away from the chaos of the emergency.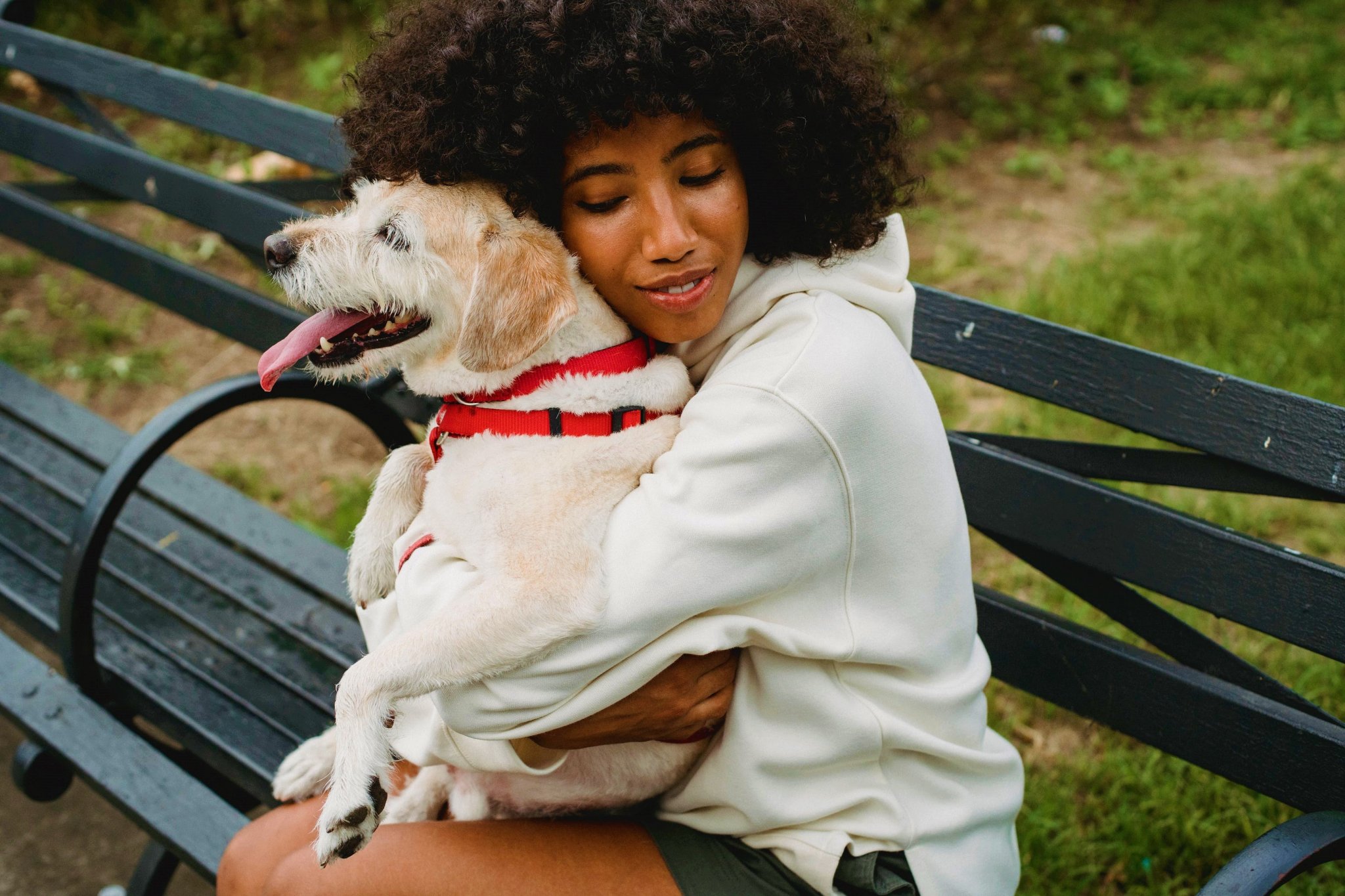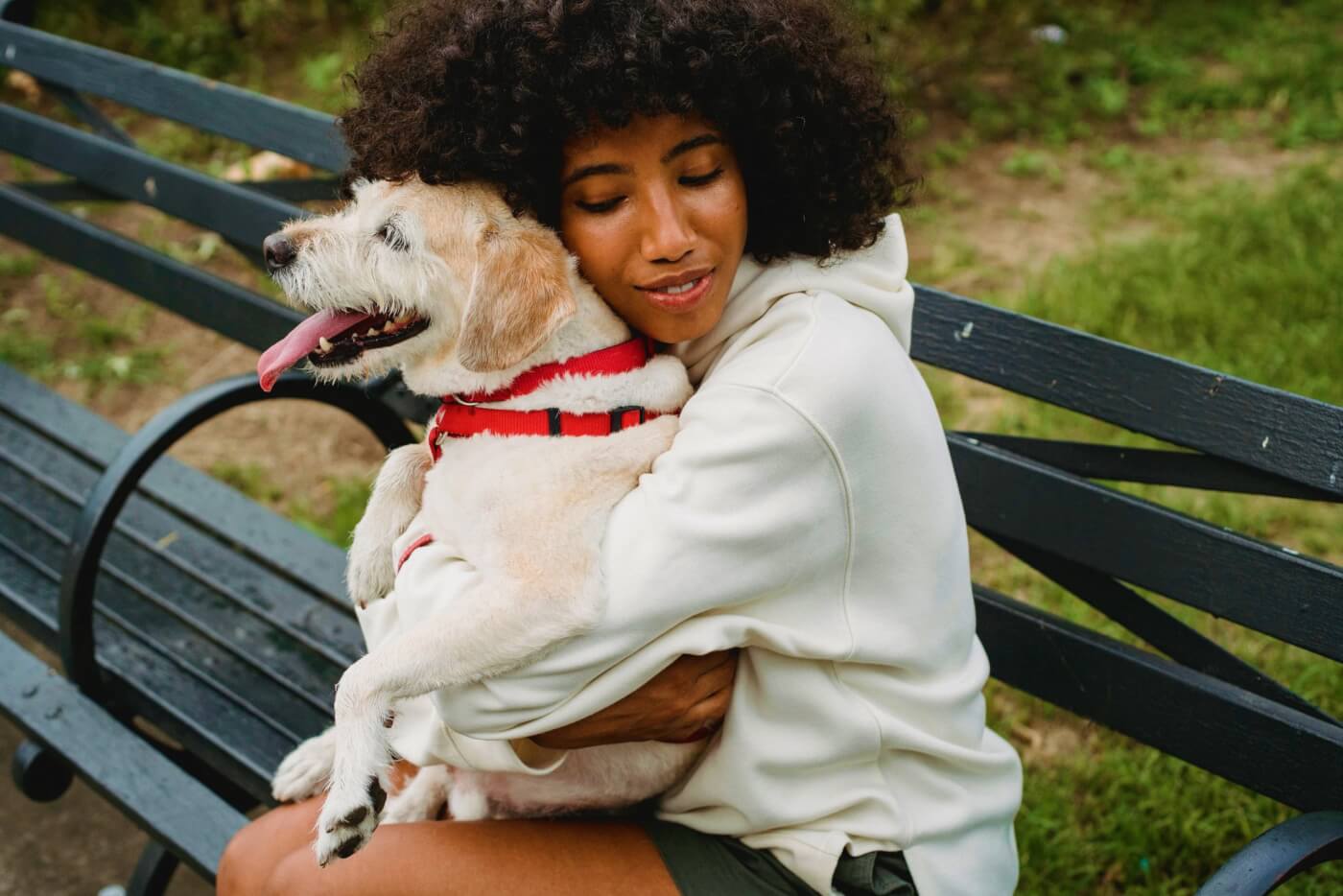 When Evacuating, Take Everyone: If evacuation becomes necessary, never leave your animal companions behind. You may not be able to return home for days or weeks, and even if your animal companions survive the disaster, they could face starvation or other harm. Determine your destination in advance, as not all emergency shelters will accept animals. Some hotels, however, do make exceptions during disasters.
Never Leave Animals Outside: Animals who are left outside are not safe—even when there's no emergency. Not only are "backyard dogs" and "outdoor cats" vulnerable to extreme weather, they're also exposed to hazards such as traffic, predators, disease, and cruel people. If confined outside, like chained or penned dogs, they're also deprived of essential social interaction and mental stimulation.
Care for Your Family Members
By following these simple yet crucial steps, you can ensure the safety and well-being of your furry family members during emergencies. Remember, the question isn't whether a disaster will strike—it's when. Be prepared, and you'll have peace of mind knowing that you have a plan in place in an increasingly dangerous world.
Don't Forget: Other Animals Need Help, Too!
Swift action is crucial for animals facing devastating hurricanes, raging wildfires, or other life-threatening emergencies. PETA's dedicated rescue team can make all the difference in saving the lives of dogs, cats, and other animals in distress. Your contribution to the PETA Animal Emergency Fund will enable us to deploy skilled rescuers and essential supplies to the areas where they're needed most. Your support provides the vital resources our team needs to assist stranded, injured, and frightened animals.
Going Vegan to Fight the Climate Catastrophe
The United Nations emphasizes the necessity of going vegan to mitigate the worst effects of climate change. Animal agriculture accounts for a staggering 65% of worldwide planet-warming nitrous oxide emissions. And an Oxford University study reveals that meat-eaters' eating habits generate nearly twice the volume of dietary greenhouse gas emissions as those of vegetarians and over two and a half times as much as those of vegans.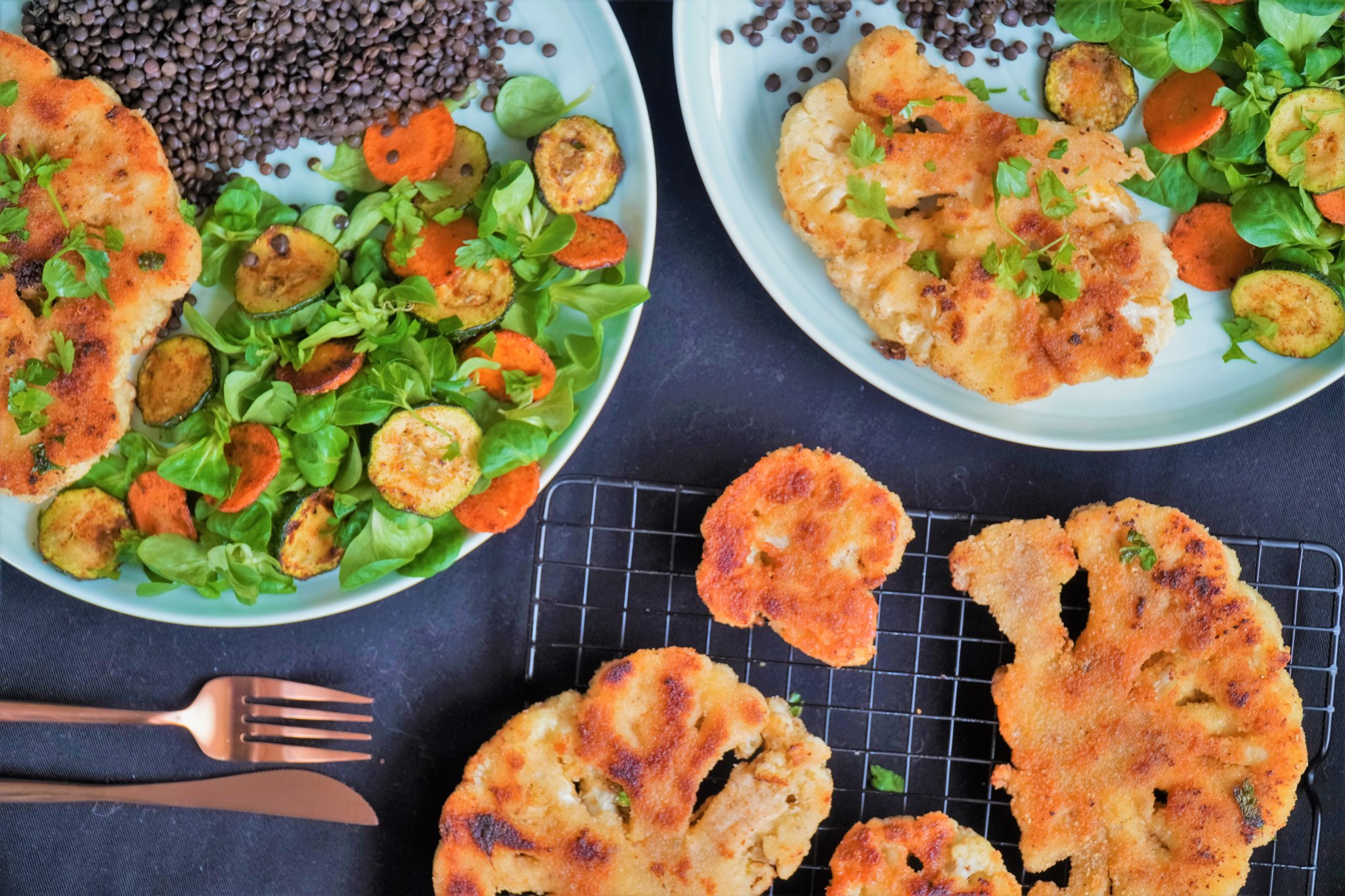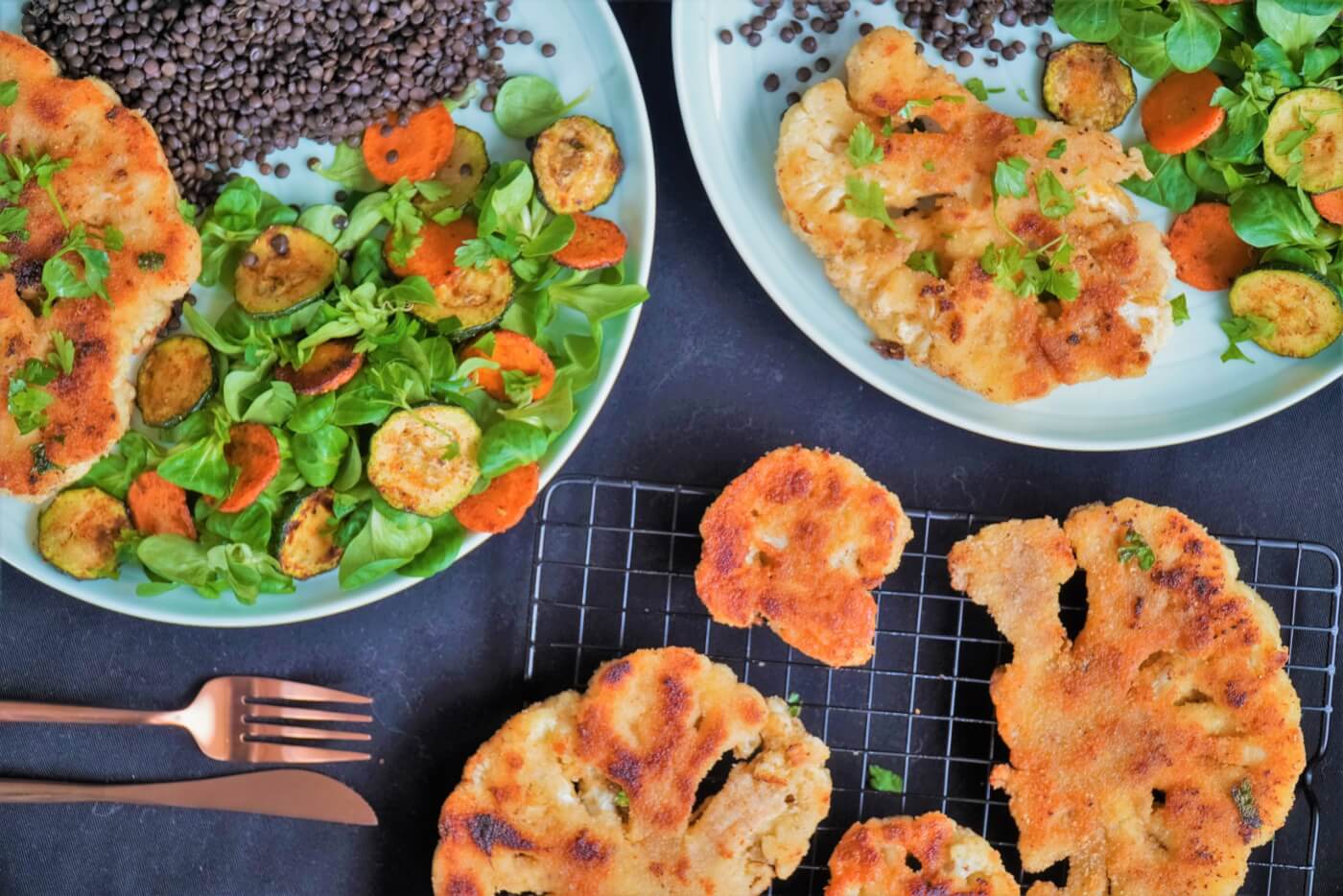 The most powerful individual action that you can take to address the climate catastrophe is to stop eating meat, eggs, and dairy. Being vegan is the best way to address environmental problems at all levels, from local to global. Consider taking this crucial step by ordering PETA's free vegan starter kit and joining the effort to save the planet and its inhabitants.