PDAs are usually just TMI, but when it comes to PDVAs (public displays of vegan affection), we say, "Keep 'em coming!" This scorching cruelty-free couple titillated onlookers in Nashville:
Congratulations to demonstrators Shena and Ryan! These sexy vegan lovers got engaged while on tour.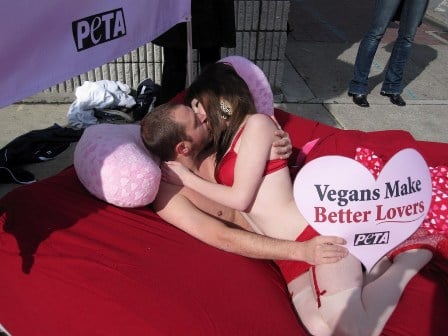 And over in the mile-high city, all the action was on the ground when this toothsome twosome bedded each other in public:
It's not even Valentine's Day yet, but we've already got enough love to go around. Happy (early) V-Day!
Written by Logan Scherer