If the wool industry had its way, what happens to sheep would remain behind the closed doors of the shearing shed. But we think shoppers deserve to know what they're paying for when they buy wool sweaters and gloves, so we took to the streets of Philadelphia and Pittsburgh to open consumers' eyes: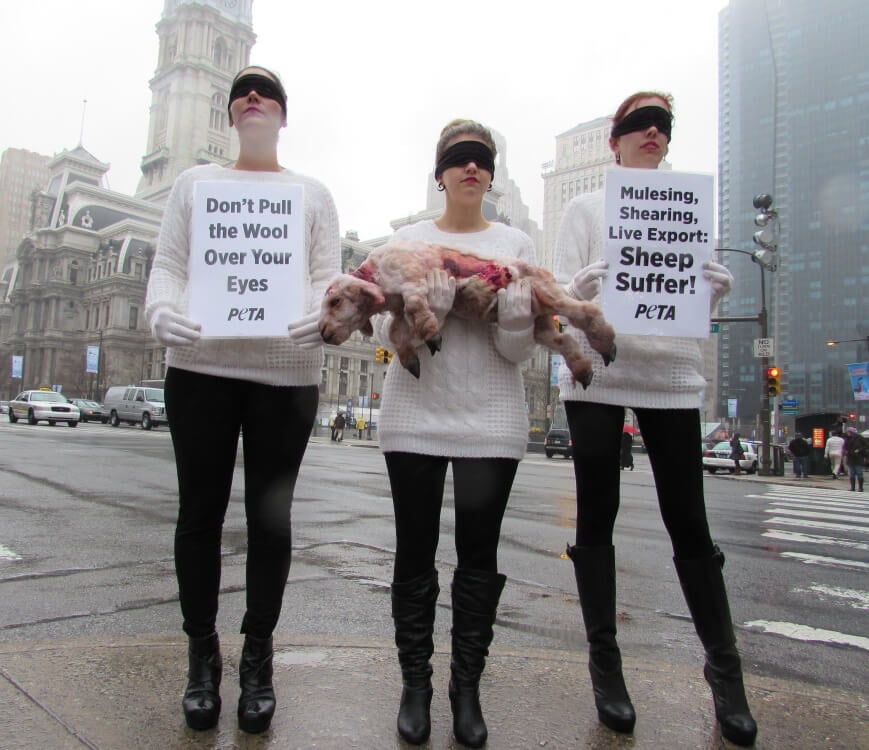 PETA members screened video footage from our exposé of the wool industry in Australia—the source of 90 percent of the world's merino wool—and the U.S., which revealed that workers punched sheep in the face, stomped and stood on the animals' heads and necks, and beat and jabbed them in the face with electric clippers and a hammer. Some sheep were even killed, including one whose neck was twisted until the animal died. The worker who killed the sheep admitted, "I get angry."
Just a few hours' drive away in Baltimore, PETA's "Sexy Santas" were busy dispensing holiday cheer—and candy canes with tags reading, "Be Sweet to Animals: Don't Buy Fur, Leather, or Wool."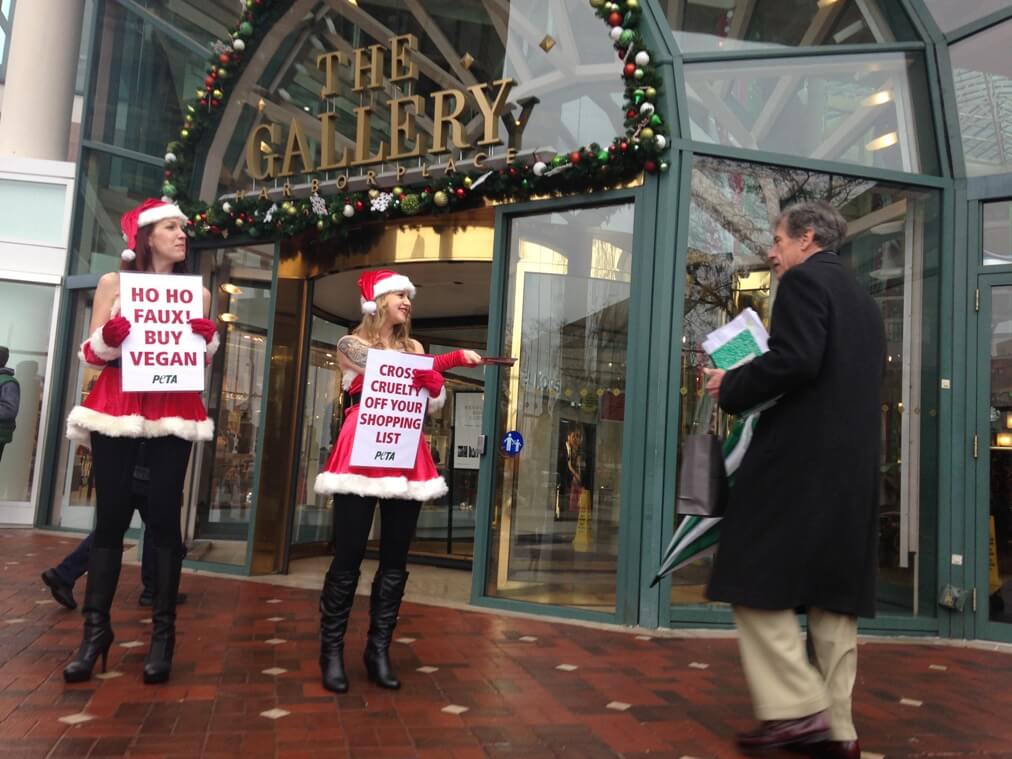 "Shoppers can find faux fur, vegan leather, and other stylish alternatives to animal skins everywhere, from Santa Claus Lane to 34th Street," said "Sexy Santa" Meggan Anderson. "PETA is asking people to give everyone—including animals—a reason to celebrate this holiday season."
What You Can Do
It's not too late to help animals this holiday season. If you get any gifts made of wool, leather, angora, or fur, return them—and be sure to tell the salesperson why.