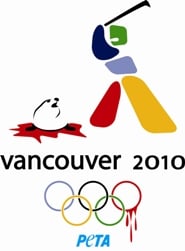 Well, you gotta give the guy points for trying. Courageous Canadian Senator Mac Harb introduced a bill on Tuesday to ban Canada's annual slaughter of hundreds of thousands of baby harp seals, but he failed to find even one other senator with a backbone (or heartbeat) to support it. Despite the fact that most Canadians—and everyone else on the planet—think that the baby seal massacre is as revolting and indefensible as, well, clubbing a baby human and stealing his or her candy, Canadian government officials, who apparently live in sound-proof igloos, inexplicably continue to defend it.
Senator Harb's bill marks the first—but hopefully not the last—time that a Canadian politician has proposed banning the seal slaughter. It was inspired by a pending EU ban on the importation and sale of most seal products. Even Russia—Russia, people!—is poised to ban its own seal hunt, which Prime Minister Vladimir Putin has described as "such a bloody hunt, and it is clear that it should have been banned a long time ago." Yes, Vladimir "Tiger Tamer" Putin. That Putin.
Canada, when Russia starts making you look like a big, blustering bully, you know you've got an image problem.
Written by Alisa Mullins