Lori, Senior Legal Counsel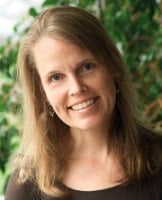 Every time I post photos of PETA demonstrations, I get emails from people asking about working here. So, I thought I'd post some general info in case others are wondering about it as well.
Our International Grassroots Campaigns department recently put together a cool little feature about what it's like to work in that part of the organization, so if you're a front lines kind of person, check that out here. But if being out on the street protesting isn't your thing, don't fret. Believe it or not, that's not what most of us here at PETA do every day!
Kelly, Finance Manager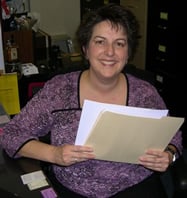 PETA is a large, multi-faceted organization, so we've got openings ranging from clerical jobs to investigators to writers and everything in between. It really is a great feeling to wake up every morning and go to work for an organization you believe in, where you are constantly surrounded by incredibly smart, talented, friendly, funny, and dedicated coworkers. One of my favorite things about this place is that no matter how serious the issue is that we're working on, we still always try to have fun. Oh, and bagels with tofutti cream cheese on Tuesday mornings are pretty cool too.
So, if you've ever wondered what it's like to work here or what qualifications we look for in prospective employees, give this page a peek, then send in your résumé.
And after you get hired, stop by my desk to say hi!