The National Institutes of Health (NIH) appears to be trying to help the discredited and recently shuttered Colombian organization at the center of an 18-month PETA investigation continue to receive millions in U.S. taxpayer money and possibly even restart its cruel and pointless animal experimentation in another country, according to leaked correspondence (see here and here) obtained by PETA.
Following PETA's investigation, Colombian authorities cracked down on the Caucaseco Scientific Research Center (Caucaseco) by stopping all animal experiments there, closing the facilities, and seizing nearly 300 animals, many of whom suffered from maladies both old and new. Auditors have also found irregularities in the organization's books, and criminal charges may be on the way.
But judging from a May 4 letter to Caucaseco obtained by PETA, NIH appears to be open to the possibility of continuing to lavish the organization with U.S. taxpayer money through continuing grants from the National Institute of Allergy and Infectious Diseases (NIAID). Caucaseco has already received at least $17 million in taxpayer dollars through NIH.
The letter reveals that the organization, run by husband-and-wife team Sócrates Herrera and Myriam Arévalo, never told NIH that Colombian authorities suspended their experiments, shut down the laboratories, and seized 180 mice and more than 100 monkeys in January. NIH also questioned why Caucaseco continued experimenting on animals prior to its required license renewal.
But apparently that wasn't enough to stem the spigot of taxpayer money. NIH asked Herrera and Arévalo to come up with a new plan to continue receiving taxpayer dollars for their admittedly pointless malaria vaccine experiments.
"The animal studies already yielded negative outcome," NIH's letter says.
Part of the new plan may include moving at least a portion of the Colombian organization to Brazil, Panama, or Peru, according to the letter, because it "does not seem possible that animal studies (at least the non-human primate studies) will be resumed" in Colombia following the raid and seizure of all the animals held at the decrepit facility.
The letter also warns that Caucaseco must comply with local animal welfare laws in any new plan or risk losing its funding. But the letter doesn't mention Caucaseco's past violations of Colombia's animal welfare laws, which would seemingly invalidate the terms of the grant.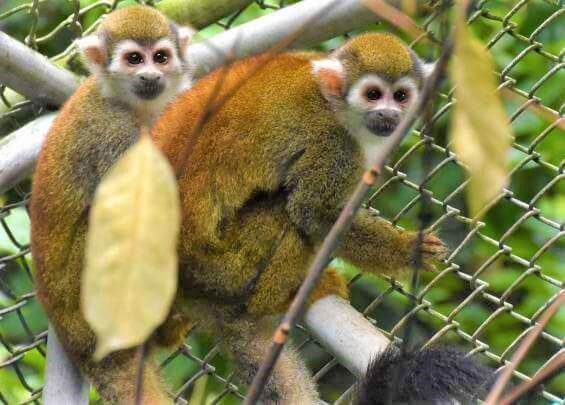 Shut Down in Colombia
A Colombian regional environmental agency has filed formal charges against Caucaseco for lacking permits to experiment on monkeys or to capture squirrel monkeys, causing "harm to wildlife," and for other violations. The Colombian comptroller general audited the pair's contracts and found several irregularities that warrant disciplinary action. He requested a refund of at least $157,000.
What You Can Do
Please take a minute to urge NIH to refund the $17 million in taxpayer dollars it has already given Caucaseco for fruitless malaria experiments on monkeys and to cancel the two open grants the organization holds with NIAID.