The government of Northern Ireland is playing fair with hares. Now, hares will no longer be victims of a cruel sport called "hare-coursing," in which caged hares are released into a fenced field and greyhounds are set upon them, often tearing them to bits. The hares are caught in the wild and are already petrified, even before they are released into an unfamiliar area and forced to run for their lives, only to find themselves trapped, with no way out. Prizes are awarded to the owners of the winning dogs, and bets are often placed on which dog will perform the best.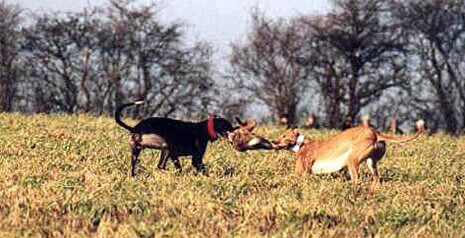 "Hare-coursing events should not take place in a modern, progressive, civilised society," said Northern Ireland Environment Minister Alex Attwood, who introduced the ban. "We all have a responsibility to protect our wildlife and certainly I want to do everything in my power to do that."
Hare-coursing has been illegal in Northern Ireland on a temporary basis for a number of years, but the new law makes the ban permanent.

Written by Michelle Kretzer