That's right. It's officially the Year of the Rat today, and in honor of the new year's murine mascots, PETA is asking people to, um, be a bit nicer to them. For regular folk, doing that could be as simple as looking into humane options for dealing with rats who may end up in their home. And for people like the executives at Mars Candy, it would probably mean discontinuing those experiments where they torture and kill the little guys. This recent demonstration outside a Mars factory in Chicago helped to drive that point home (at the expense of some completely frozen protesters):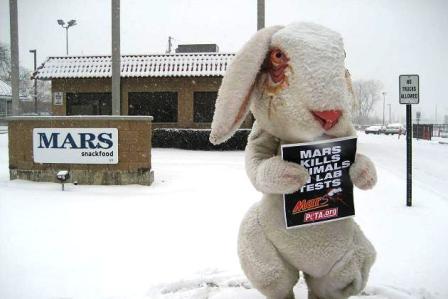 Meanwhile, the folks in PETA Asia Pacific have been busy as hell bringing in the New Year with demonstrations aimed at encouraging people to stop buying glue traps. You can see some pics from those demos here.
So, a very happy Year of the Rat to everyone! Hopefully it'll be a good year for rats, too. It's about time they caught a break.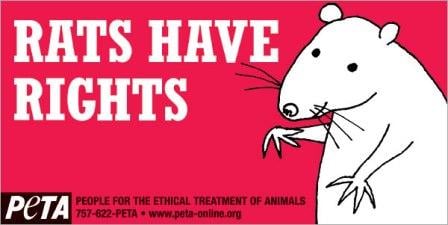 PETA's 'Year of the Rat' Pack