PETA U.K. knows how to party. During last Saturday's Trooping of the Colour—The Queen's official birthday celebration—PETA U.K. members gave away "Bear Hugs, Not Bear Caps" biodegradable balloons to pumped-up parade attendees.
Nothing says, "Look over here, Royal Family!" like bunches of balloons in the crowd!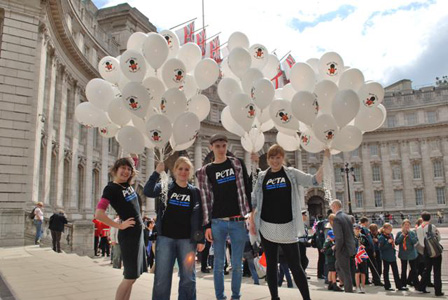 Unlike this cute little cub, real bear cubs are often orphaned and left to die when their moms are shot and killed.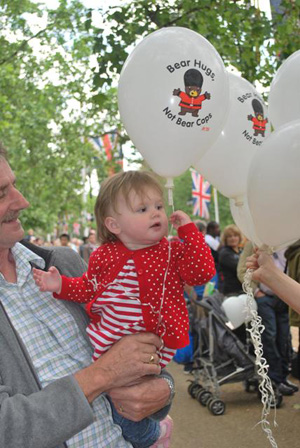 Pelts on parade: 1 slaughtered bear = 1 silly hat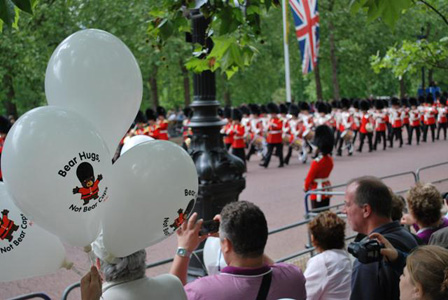 Here's hoping that after this colorful display, Queen Elizabeth will one day become the Queen of Hearts for bears and urge the Ministry of Defence to ditch the skins. After all, bears deserve to see another birthday too …
Written by Amy Skylark Elizabeth