Passengers arriving at Orlando International Airport got a surprise on Tuesday when a pair of "orcas" climbed on top of the baggage carousels to lead a group of PETA members in calling on tourists to stay away from the cruel circus-style orca shows at SeaWorld this holiday season. One of the "orcas" was arrested and charged with misdemeanor trespass and taken to an Orange County jail.
Update: Orca who was arrested has been released from jail! If only ALL orcas at #SeaWorld could leave their prison. pic.twitter.com/c6Bquufnml

— PETA (@peta) December 23, 2015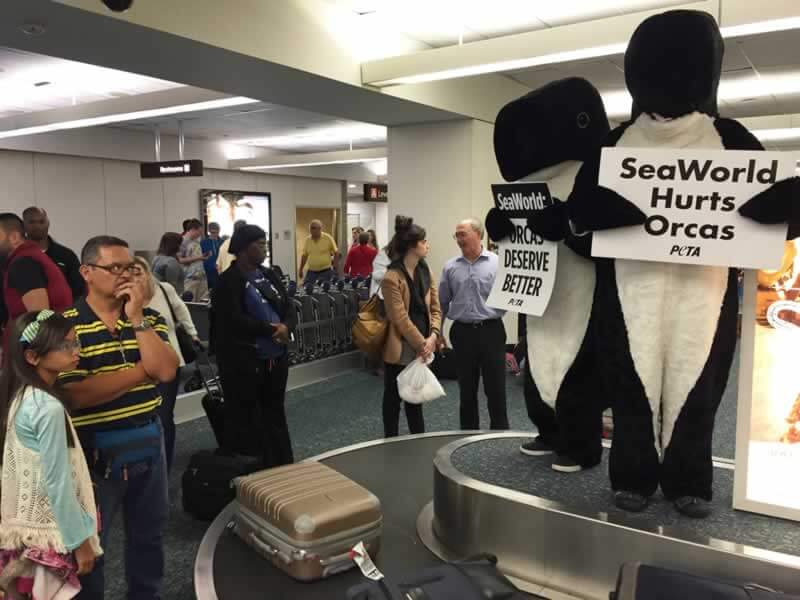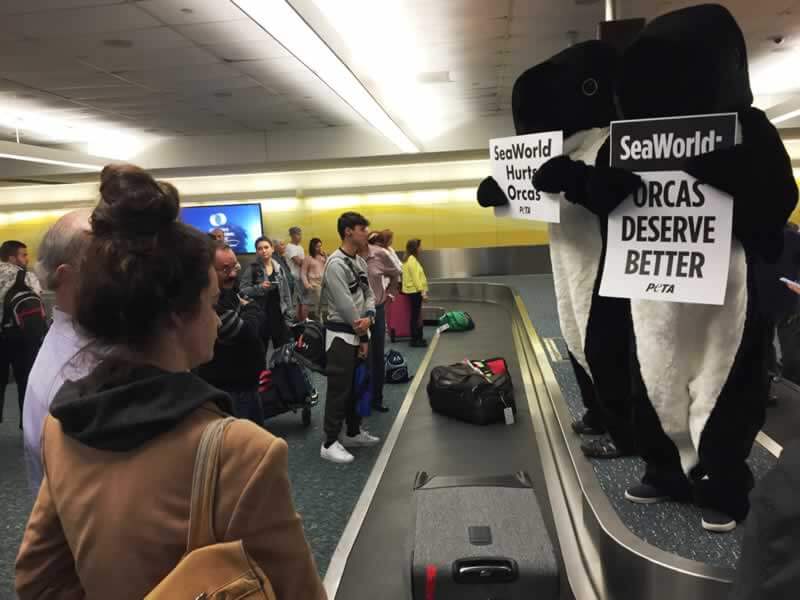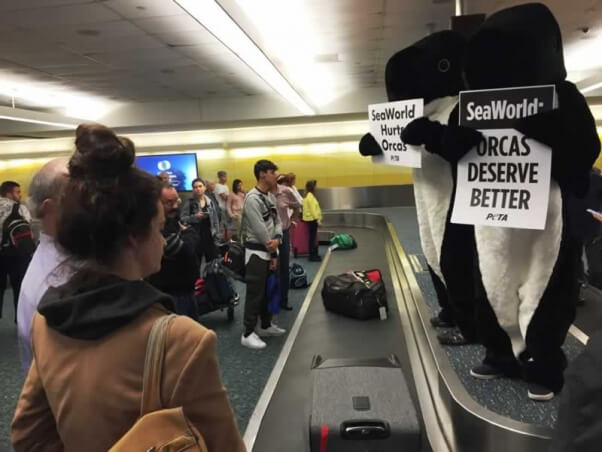 The orcas wanted travelers to know that while the rest of us are enjoying the holidays with family, at least 19 orca mothers won't be with their calves because SeaWorld tore them apart from one another.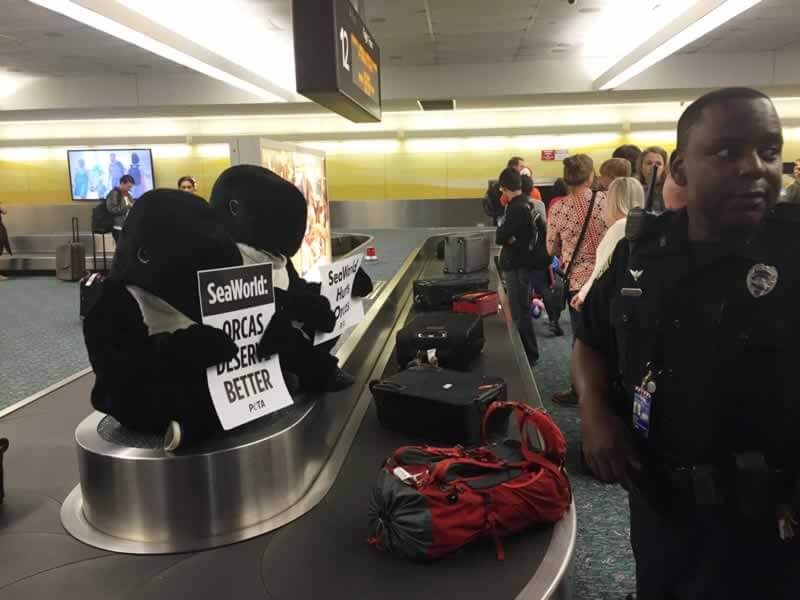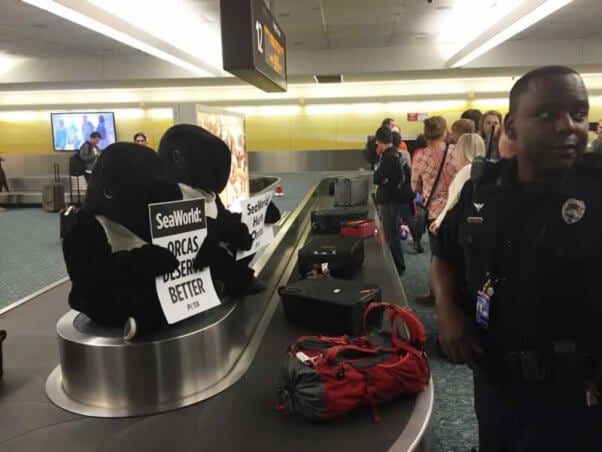 And instead of traversing vast expanses of ocean every day with their families, orcas at SeaWorld are forced to float idly or swim in endless circles in tanks of chemically treated water and perform circus-style tricks for food. The constant stress takes its toll on the orcas, who exhibit abnormal behavior and die at a rate of nearly one per year and at much younger ages than orcas in nature typically do.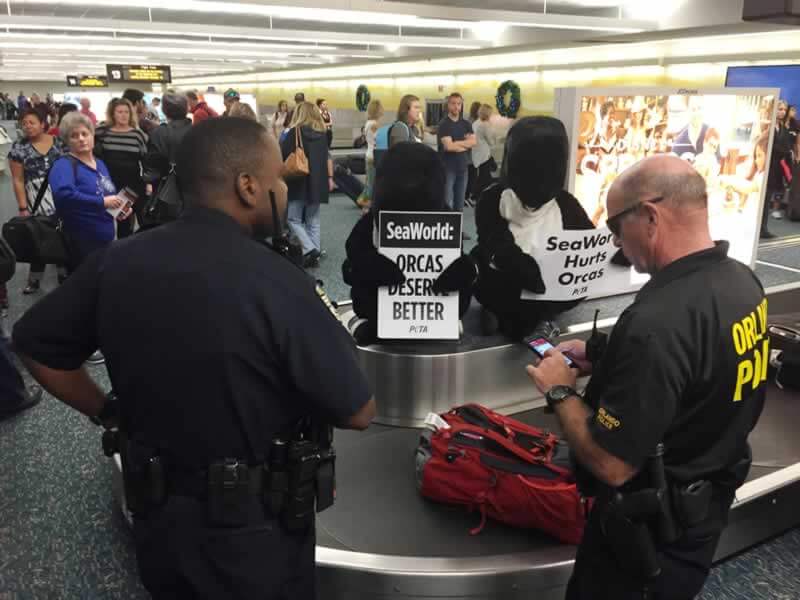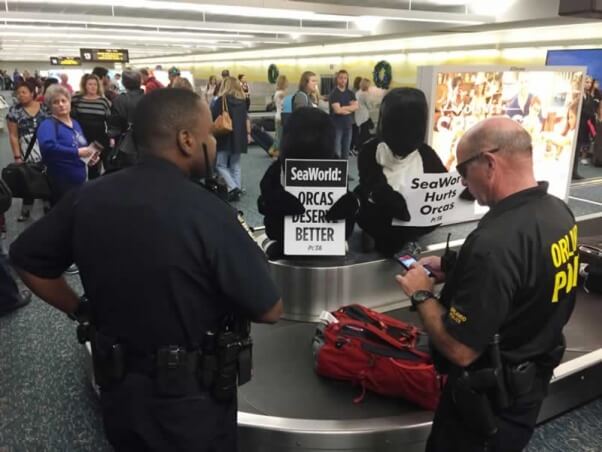 What You Can Do
Tell SeaWorld that all you want this holiday season is to see the animals retired to sanctuaries.