The following is a cross-post from IngridNewkirk.com.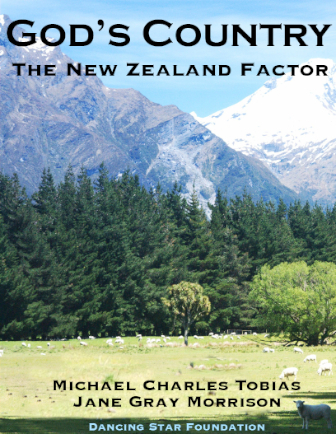 I receive new books every day—many wonderful books, such as Jason Hribal's Fear of the Animal Planet and Marc Bekoff's The Animal Manifesto—books that make you think and act, and that are great gifts to pass along. Today, God's Country: The New Zealand Factor launches. In it, authors Michael Tobias and Jane Gray Morrison (two longtime, extraordinarily thoughtful and clever friends of PETA and animals) ask, "What if a relatively small number of human beings decided that they were powerful enough to stop the destruction of the world?"
God's Country is thoughtful, impeccably researched, and deeply moving. In the foreword, I describe it as bursting at its seams "with enough data to fill any reader's head with provocative reflection for years to come, hopefully for life. It should be seen as a lifeline that can be used to pull Earthlings out of the self-destructive waves of a turbulent sea—a sea that we have churned up as a species, but have the power to calm, if only we think clearly, look through a moral glass, and act quickly before we go under for what could be the last time."
In true PETA style, Michael and Jane "make short shrift of the disturbing and macho idea that caring—for others, the Earth, your own health—is a sign of weakness. With plain and honest arguments and stunning clarity, they show … that to care is a sign of true strength, character, and much more," I wrote. "The authors expose the 'survivalist' approach for the anachronism that it is," and they "lift the lid on what goes on in places most of us will never enter, from the very bowels of slaughterhouses, to those countless factory farms where animals are raised in pitiful conditions to be slaughtered. Their vivid, even clinical descriptions make it clear that Attila the Hun himself might be moved to shame if he were to consider what our species does to the others in this, the 21st century."
You can download the book, and I hope that you will do so and share it widely. This book is a blueprint for action for any person who has ever given even a passing thought to what counts in life, including the Earth we live on. It should be nominated for a Pulitzer!
Written by Ingrid E. Newkirk