Bob Parsons, CEO of Go Daddy, is so heinous that we created an award just for him: the Scummiest CEO of the Year Award.
Parsons recently boasted on his blog that he traveled to Zimbabwe to shoot elephants and posted a graphic video of the slaughter. He tried to justify the killing by pointing out that elephants sometimes eat farmers' crops, saying, "It's one of the most beneficial and rewarding things I do."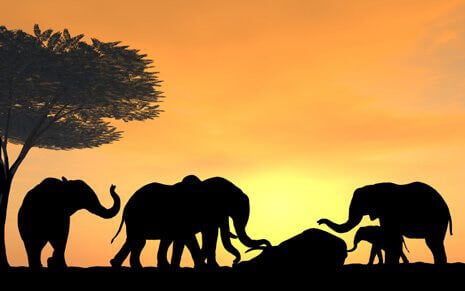 © iStockPhoto.com/KIM FREITAS
We don't see how it could be "beneficial" or "rewarding" to mow down animals who are among the most intelligent and social on Earth. Elephants reason, use tools, and have exceptional memories. They are the only species besides humans, great apes, and dolphins who have been shown to be "self aware" (meaning that they can recognize themselves in a mirror).
Elephants form deep bonds and comfort and protect each other. Their mourning rituals over the death of a family member rival any that we humans have developed. How many elephants are mourning the family member whom Parsons killed for fun? And it certainly was for fun, since there are many humane ways to keep elephants away from crops, like chili-infused string, cowbells, and spotlights.
PETA is canceling our account with Go Daddy and taking our domain-name business elsewhere—and we're asking everyone to do the same. Please email Bob Parsons and tell him you will not use Go Daddy's services until he agrees to stop shooting animals.
Written by Michelle Kretzer