I'm predicting that Fox's new musical comedy, Glee, will be this fall's breakout hit (sorry, Ashlee).
Certainly the show's beautiful and brainy star Lea Michele, who has drawn rave reviews for her various Broadway performances, has hit a high note with us.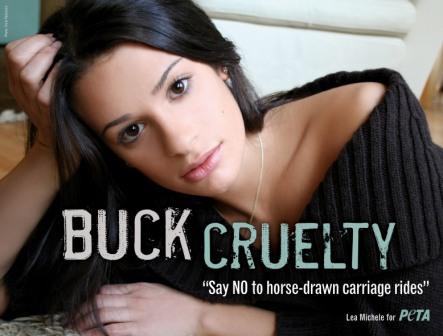 Lea joined Chrissie Hynde, Pink, Pamela Anderson, Alec Baldwin, Rue McClanahan, and other notables who "don't stop believin'" that the cruel and dangerous buggy biz needs to be done away with.
I'll be parked on my La-Z-Boy on Wednesday nights to catch Glee. Do you plan to tune in?
Written by Karin Bennett