Dad's big day is almost here. Dads deserve nothing but the best, of course, and that includes animal dads who don't want to be tested on, eaten, or turned into shoes and belts. So we've rounded up the preeminent picks to please Pops and let animals celebrate Father's Day too.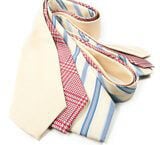 For a dad who's more Hilfiger than Home Depot, opt for elegant silk-free ties by Jaan J. Silk Ties & Bow Ties; leather-free belts, wallets, and shoes from MooShoes; or an always-in-fashion PETA tee. To get his day off to a smooth start, give him a Wally Cruelty-Free Razor and shaving products from Herban Cowboy.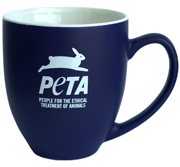 Does Dad like a good book? Jonathan Safran Foer's Eating Animals is about how becoming a dad led the author to reexamine his diet. And Rip Esselstyn's The Engine 2 Diet is the quintessential manly man's healthy-eating guide. You can also give Dad a ceramic PETA mug to sip java from while he's kicked back in his recliner with his Kindle.
If your dad's a weekend warrior, he might be happier with cards or autographed photos of animal-friendly athletes such as Chase Utley, Ron Artest, and Ricky Williams. Get him ready for Little League season with a PETA "Free for All" SIGG water bottle and tasty snacks like Tofurky Jurky, Lucy's Cookies, and popcorn and dark chocolate from Trader Joe's to tote to the game.
And what Father's Day is complete without a cookout? Grill out with a selection of Gardein faux meats like BBQ Skewers or Chick'n Filets. You can find Gardein products across the country at grocers such as Ralphs, Vons/Safeway, Kroger, and Harris Teeter. Most beers are vegan, so to wash it all down, raise a glass to Dad.
Happy Father's Day from PETA!
Written by Michelle Sherrow