PETA welcomed the sultry start of summer Tuesday with a reminder that summer is no vacation for animals who are bludgeoned to death, anally electrocuted, or drowned on fur farms year round.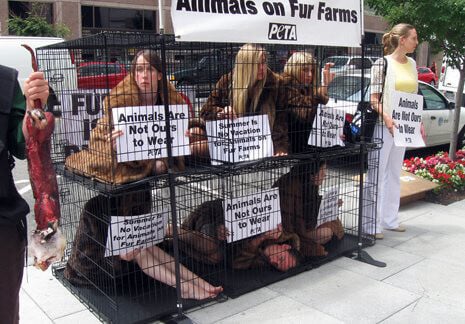 Our caged "animals" (i.e., interns) braved the June heat in Washington, D.C., as passersby stopped dead in their tracks to snap photos and agree to leave the skin on animals' backs, where it belongs.

Ready to take a vacation from cruelty? Sign PETA's Pledge to Be Fur-Free today!

Written by Jared Misner