According to a viral Facebook post, a family's belated Thanksgiving dinner turned tragic when nine of the caged parakeets they kept as animal companions died suddenly. The woman who wrote the post claims that the birds died after breathing in noxious fumes that emanated from a plastic cooking bag, which was wrapped around a dead turkey whose body was heating up in the family's oven.
The family's message has been shared nearly 30,000 times on Facebook and urges anyone with companion birds to be wary of this little-known danger. Birds have very fragile respiratory systems. In addition to cooking bags (sometimes called "roasting bags" or "oven bags"), overheated nonstick cookware and self-cleaning ovens also emit fumes that can be deadly to birds, and they should never be used in a home where companion birds live.
Caring for birds is a full-time responsibility.
They aren't "low-maintenance" animals to care for as companions, and their unique needs are harder to meet than most people realize or consider before making a snap decision to buy them. As this story highlights, even people with experience keeping birds as "pets" may unknowingly be harming the animals they consider part of their family.
Many caged birds are deprived of the things that are natural and important to them, such as flying with their flockmates, exploring, and choosing a mate. This stress can cause them to become depressed or neurotic, and some exhibit self-destructive behavior patterns, such as pulling out their feathers and mutilating themselves—sometimes even to the point of death. Others are abandoned after their guardians discover that common types of bird behavior—such as flock-calling, biting, chewing, and throwing food—don't fit well in many human home environments.
Please, never buy a bird for yourself or as a gift for someone else. If you already share your home with a bird, read our guide to learn more about these complex animals and how you can make their lives as healthy, happy, and fulfilling as possible.
---
If you wouldn't eat your parakeet,
why eat a turkey?
---
Remember: Even if these nine birds hadn't tragically died, there'd still be one who had no chance of survival—the turkey.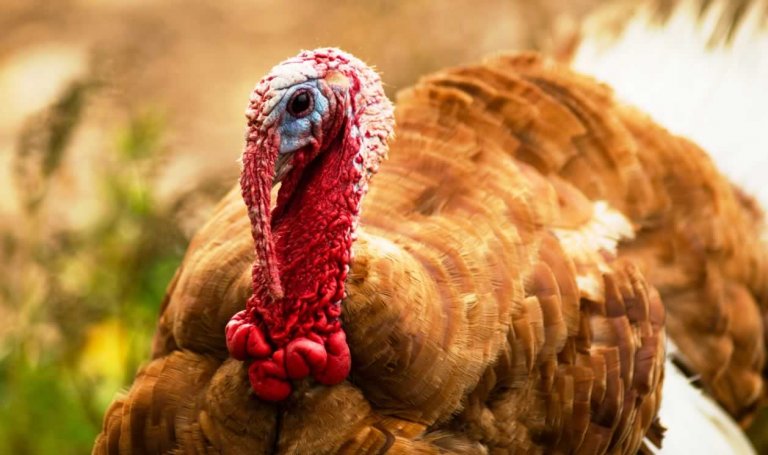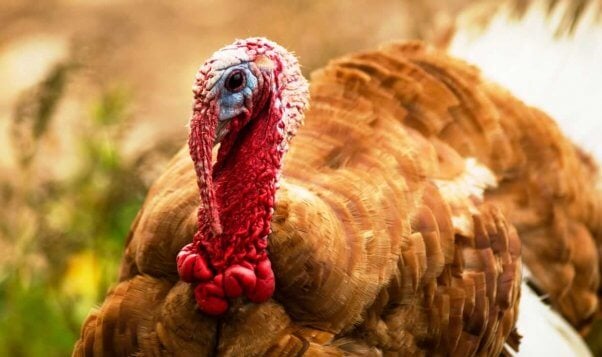 © iStock.com/ChrisBoswell
Millions of turkeys are killed each year for Thanksgiving alone, every one of them capable of feeling the same fear and pain as the nine parakeets who died in this incident could. Arbitrary lines drawn by humans shouldn't dictate the consideration and compassion we mete out to various animal species. You can show that you care about ALL animals (not just the "cute" ones who share your home) by refusing to contribute to their suffering and death in the food industry. Pledge to go vegan today and you could save the lives of more than 100 animals per year. Then, check out the hundreds of delicious vegan recipes that we've got right here on PETA.org: