June 14, 2018 update: Following a complaint from PETA, the U.S. Department of Agriculture (USDA) opened a formal investigation of Alpha Genesis and fined the company $12,600 for six violations of federal animal-welfare laws—including failing to handle animals humanely and failing to cage monkeys safely and securely.
In its report, the USDA documented four separate incidents in which monkeys had escaped from their enclosures. In one escape, a monkey sustained lacerations to his hand and one of his fingers required amputation. In another, a monkey who had been shot with a dart sustained internal injuries, leading to her death. In a third incident, multiple monkeys were found to be suffering from dehydration. The water line supplying the cage rack had been turned off when the cages were power-washed, but the company had neglected to turn the water back on. The animals were left without water for a week. And in a final incident demonstrating neglect, disregard, and sheer incompetence, a juvenile monkey was placed in the wrong social group and he was attacked and later died from his injuries.
Alpha Genesis nets profits of $12 million to $14 million per year, and its CEO reportedly thought that the fine was fair—but there's nothing fair about the violence and misery endured by monkeys there. PETA will continue to advocate for them and call on authorities to shut down the facility.
Originally posted May 10, 2016:
19 monkeys seized the opportunity of their cage being broken to make their escape from Alpha Genesis, a South Carolina–based primate dealer that breeds and sells monkeys to laboratories. The monkeys have since been recaptured, but they aren't the first escapees from this primate prison hellhole.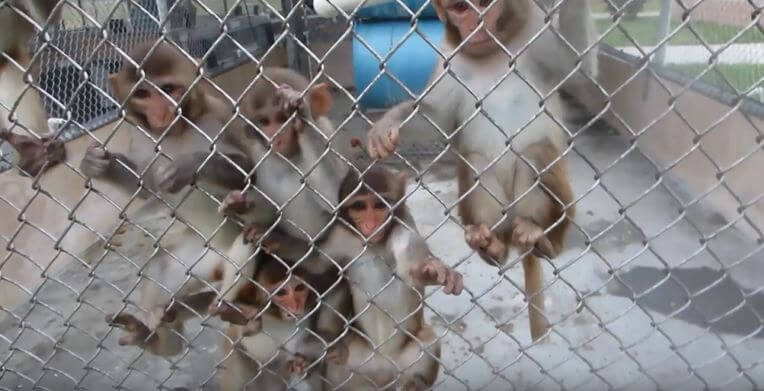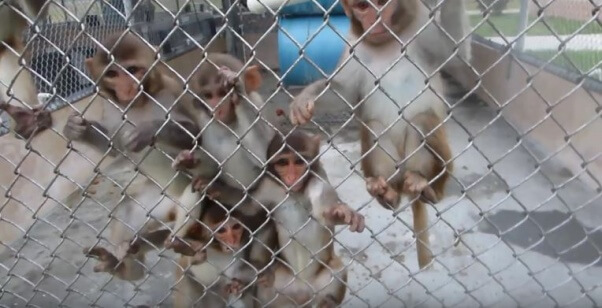 One monkey escaped from her enclosure during a U.S. Department of Agriculture (USDA) inspection in February of this year, and last year, two monkeys escaped from an outdoor enclosure. One was captured, while the other sustained internal injuries and died after being shot with a dart gun that ruptured her internal organs. In 2014, 27 monkeys escaped from Alpha Genesis, one of whom was never recaptured.
Nearly 50 monkeys have escaped from Alpha Genesis within the past two years alone, and those who remain in captivity endure unimaginable horrors. One monkey died of thirst, and four others were treated for dehydration when the water supply to their cages was turned off for a week.
Another monkey froze to death when she was left outside in plummeting cold temperatures. Three monkeys died as a result of "cold stress" after being sedated. And a juvenile monkey was killed when she was foolishly caged with more aggressive monkeys.
The USDA is investigating Alpha Genesis, and PETA is calling on the agency to shut the company down in light of its demonstrated inability to comply with federal animal-welfare regulations.