I'll take a Venti soy mocha Frappuccino with no whip, please. (Oh, how I've longed to utter those words.) Apparently, Starbucks has been getting all those requests that I've been stuffing into its suggestion boxes, because it's introducing vegan Frappuccinos nationwide starting May 5!
Grande Vegan Mocha Frappuccino © Quarry Girl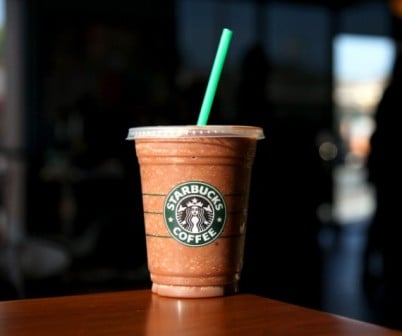 Frappuccinos − dairy = frozen dream come true. And did I mention that Starbucks also carries yummy vegan cookies? Sweet.
Written by Amy Skylark Elizabeth