PETA supporters have spoken, and they don't want Michael Vick on the cover of Madden NFL 2012. In the final round of ESPN's video-game cover contest, Vick lost out to the Cleveland Browns' Peyton Hillis.
Hillis' win is a victory for everyone who didn't want to send the message to the millions of children playing the game that someone who has fought dogs is acceptable cover material.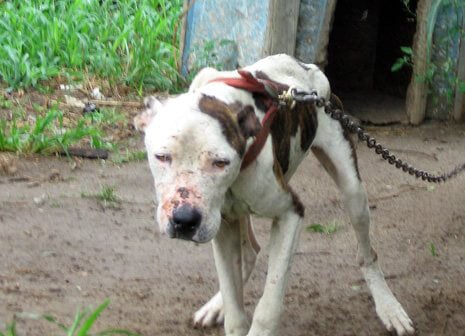 A suspected victim of dogfighting whom PETA staffers were able to rescue with the help of local law enforcement officials.

To continue taking a stand against dogfighting, please contact the Android marketing team and ask it to stop offering the cruel Dog Wars app.
Written by Michelle Sherrow