It's barely been a week since California's foie gras ban took effect, and already a few greedy restauranteurs have their magnifying glasses out, searching for loopholes that might allow them to serve the delicacy of despair. But compassionate people aren't letting the cruel gluttons get away with it.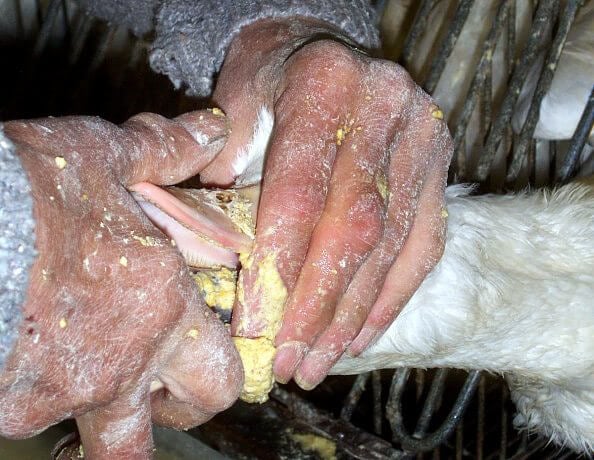 © stopgavage.com
One San Francisco restaurant, Presidio Social Club, located in the Presidio National Park, sent out an announcement that flies in the face of the ban:
As a result of being on federal land, the Presidio Social Club (PSC) is exempt from the state-wide ban on heavenly Foie Gras. Therefore, PSC will be celebrating two important independences this July: Bastille Day for the French, and the freedom to enjoy Foie Gras for Californians.
The restaurant's rationale is questionable at best, and the executive director of the park's trust properly tweeted his intent to challenge it:
We are concerned that this action is inconsistent with the values that we promote in the Presidio—sustainability, respect for our environment, responsible stewardship. We will engage with the Presidio Social Club on these concerns.
And while other restaurants invent their own ludicrous loopholes or simply continue to unapologetically dish up the diseased livers of force-fed ducks and geese, animal advocates aren't going to let that slide. As PETA Associate Director of Campaigns Lindsay Rajt told one news outlet, "It's upsetting to see businesses trying to exploit loopholes, and you can bet that protesters will be picketing and showing footage outside their doors."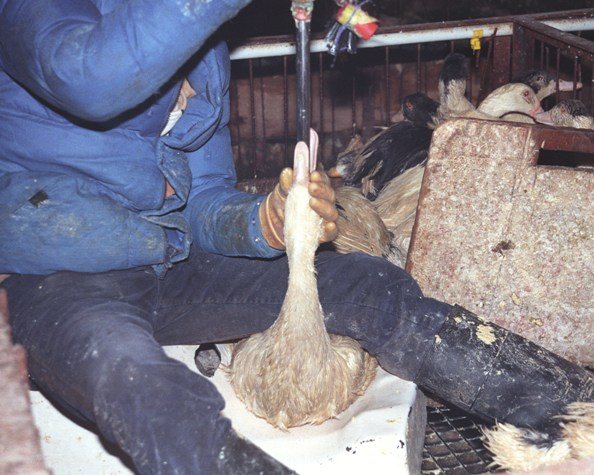 One thing is clear: the legislature and the public has spoken and that it's time for goose abuse to be off the menu.