Smokin'-hot Filipina model Alicia Mayer is teaming up with PETA Asia-Pacific once again. This time, the FHM cover girl stars in not one but two super-sexy new ads.
Posing in plastic wrap, Alicia says, "No one wants to be treated like a piece of meat." The stunning actor knows that the easiest way to end cruelty to animals is to go vegetarian.
Alicia pulls off Saran Wrap better than Kathy Bates in Fried Green Tomatoes.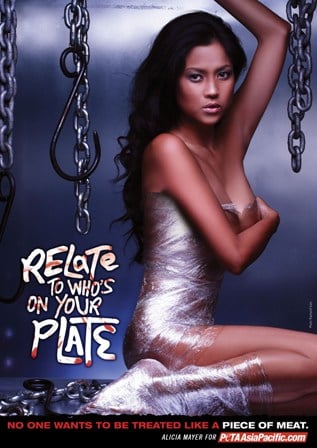 In her second ad, Alicia holds a limp banana next to a tagline that not-so-subtly points out the connection between meat-eating and impotence. Alicia will likely make many men think twice about their meat addictions!
No one wants a limp banana!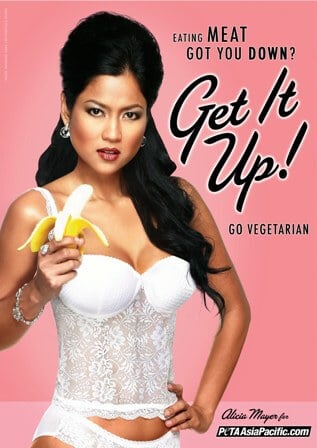 Alicia Mayer has got what it takes: a killer body and compassion for animals. Want to follow Alicia's lead? Pledge to go veg for 30 days!