Serial animal abuser Doug Terranova has taken another hit from the feds for once again putting animals and the public at risk.
The U.S. Department of Agriculture (USDA) just released a decision in which the agency found that Terranova committed multiple violations of federal animal-welfare laws. The notorious tiger exhibitor was fined $21,500 and his license was suspended.
Terranova's latest run-in with the USDA stems from a 2013 incident in which a tiger named Leah escaped as she was exiting the ring during a Shrine circus performance in Salina, Kansas. Leah was corralled into a restroom, where she reportedly came within feet of a woman before being recaptured.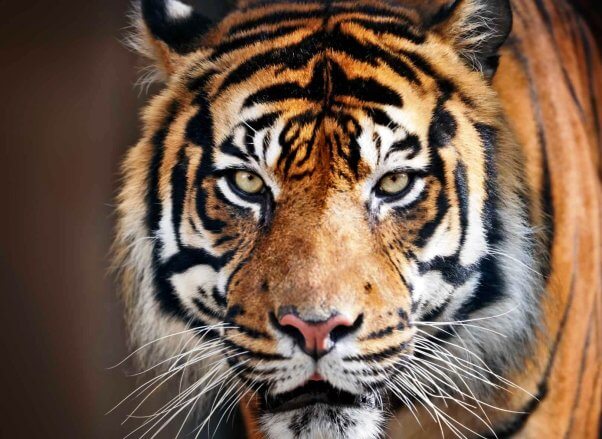 © iStock.com/Dirk Freder
Terranova was found to have violated the Animal Welfare Act. Among the violations were a lack of knowledgeable and experienced staff as well as insufficient barriers to protect the public, which led to Leah's escape.
PETA has been monitoring Terranova—who rents animals for circuses, fairs, TV shows, and movies (like Spy Kids 2)—for years and has filed multiple complaints about his careless handling of tigers and elephants.
Just four years ago, he was fined $25,000 by the USDA after an elephant named Kamba, whom Terranova had rented to a circus in Oklahoma, escaped and ran onto a highway, where she was hit by a vehicle and sustained a fractured bone and broken tusk, among other injuries. As a condition of the case, Terranova is no longer allowed to possess elephants.
The USDA also confiscated a tiger cub from Terranova after two other cubs in his "care" died at the Iowa State Fair.
What You Can Do
You can help put animal abusers like Terranova out of work by never purchasing a ticket to any circus, fair, or movie that exploits animals.