This morning, PETA fired off letters urging the Ohio Veterinary Medical Licensing Board, Holmes County Sheriff's Office, and Holmes County Prosecutor's Office to investigate Dr. Joseph Varga and The Farm at Walnut Creek for the apparent unlawful authorization and use of the drug succinylcholine on animals at the Sugarcreek roadside zoo.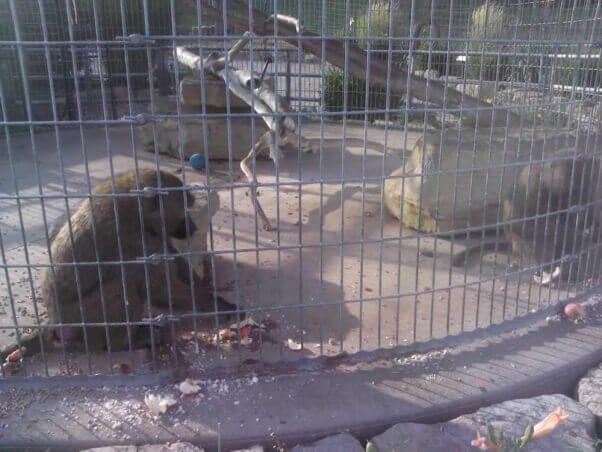 PETA provided authorities with input from veterinary experts stating that using succinylcholine to paralyze animals—without giving them any supplemental drugs, such as anesthetics or analgesics, or equipment for necessary respiratory support—leaves them fully conscious but frozen in place, unable to blink an eye or move a limb. They are trapped in a state of extreme panic and fully able to feel pain. Some animals reportedly died slowly from suffocation because they couldn't breathe after being given the drug. It has just come to light that county authorities accepted Varga's explanation for using the drug in this way—even after PETA reported the situation in November. In response to this indefensible act, the group is calling for a thorough investigation of the incidents, including a full review of the facility's veterinary records and consultations with independent veterinarians.
"Animals paralyzed by this drug—which causes an elevated level of fear—feel every pinprick," says PETA Foundation Director of Captive Animal Law Enforcement Brittany Peet. "PETA is calling on Ohio authorities to investigate thoroughly and bring cruelty-to-animals charges if warranted."
The Farm at Walnut Creek has racked up numerous citations for violating the federal Animal Welfare Act, including for allowing animals to be castrated by employees without veterinary guidance, forcing animals to drink water riddled with algae and larvae, and failing to treat their injuries and illnesses, among other violations.