If you were a '90s kid with a passion for animals, you might have found yourself the object of unflattering comparisons with a certain redheaded, overzealous cartoon character with a bad habit of wanting to love—and hug and squeeze—all manner of animals a little too much. But little Elmyra, who was recently rescued by PETA's fieldworkers, had the opposite problem of those so eagerly embraced by the toon she was named after.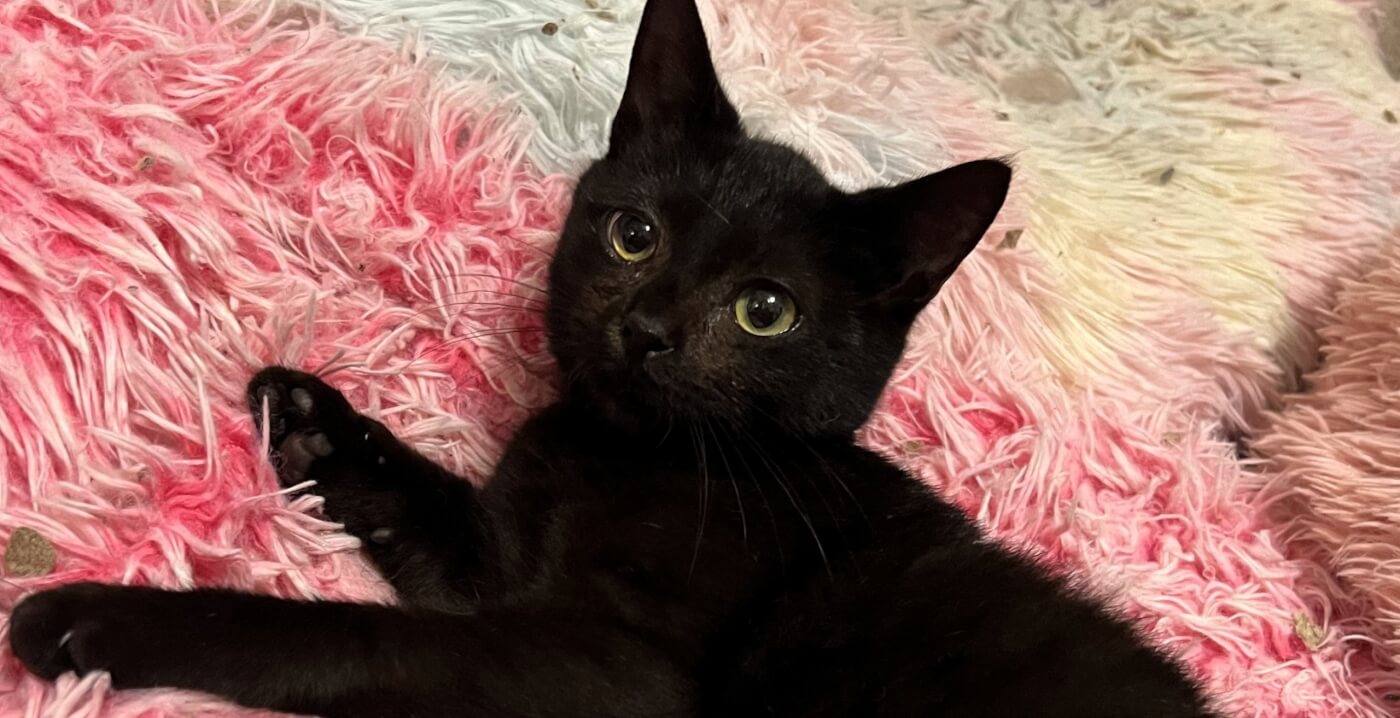 This tiny black kitten had no one to love and care for her when she was discovered by our fieldworkers. She was weak, critically ill with an upper respiratory infection, and abandoned. She was so sick—her eyes crusted with discharge, her nostrils bubbling over with mucus—that our staff weren't sure she would survive. For the first 24 hours, her fate was far from certain. Although she received the best care possible, it appeared that help may have come too late.
But little Elmyra beat the odds, and today, after weeks of antibiotics and careful nursing in a foster home, she has made a full recovery. Although one would be remiss not to attribute her spectacular turnaround to her rescuers' quick thinking and expert veterinary attention, we suspect her sheer spunkiness of spirit also had something to do with it.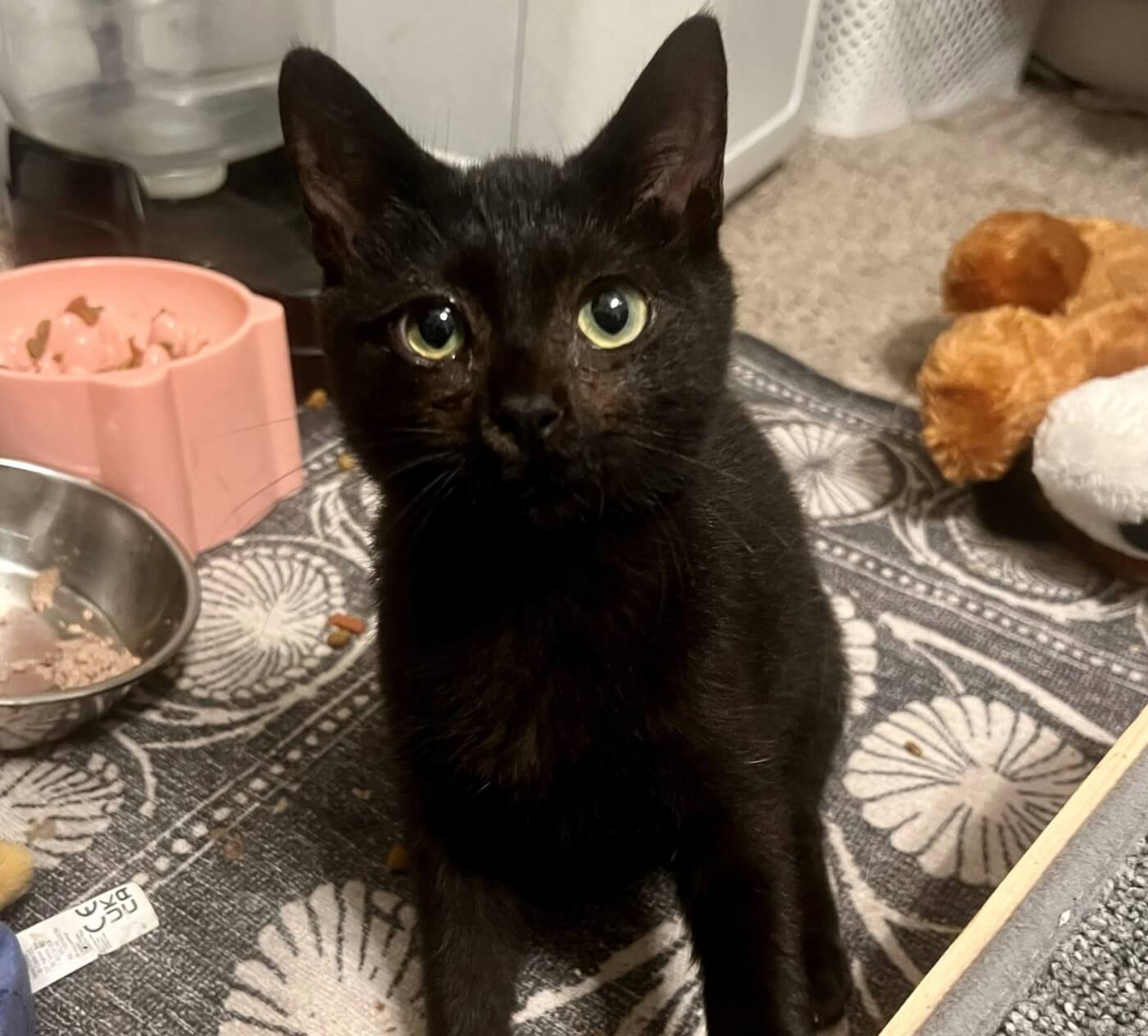 Now Elmyra is pure, unadulterated kitten commotion. She may be petite, but her personality is anything but small. Chances are that at any given moment, she is—dare we say it—making mischief, from batting around and chasing toys (and her feline foster brothers) to climbing her "cactus" cat tree. These days, she's as healthy, sweet, and playful a kitten as you could hope to find—the very definition of bright-eyed and bushy-tailed. (Well, maybe minus the bushy tail.)
Elmyra is about 4 months old and would make the perfect addition to any family willing and able to give her the care, respect, and adoration she deserves. She is exceptionally social, purrs nonstop, and is ready to make a friend out of everyone she meets.
Is your life lacking in good-natured chaos and sufficient levels of cuteness? E-mail [email protected] to learn more about this comeback kitten.