With the passing this week of Robert Culp, captive animals—and the people who care about them—have lost a true advocate and friend.
© Star Max Inc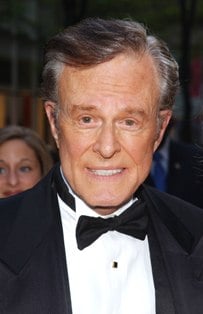 Although he appeared in dozens of films and television programs, Culp was best known to baby boomers for his work on the TV series I Spy and to the following generation for The Greatest American Hero. His fans may not have known that, off screen, Culp was a genuine hero for captive animals. In 2007, he filed a lawsuit to block construction of a new elephant exhibit at the Los Angeles Zoo, citing allegations that the zoo did not provide elephants sufficient veterinary care, confined them in an inadequate space, and used bullhooks and electric shocks on them. Last year, when a judge ruled against him, Culp filed an appeal.
Taken from their families in the wild, elephants in zoos suffer a life of chronic physical ailments, social deprivation, emotional starvation, and premature death. Lack of exercise and long hours standing on hard surfaces are major contributors to foot infections and arthritis, the leading causes of death among captive elephants. Two elephants who died at the Los Angeles Zoo in recent years, Tara and Gita, suffered from arthritis-related illnesses.
We can each pay tribute to this kind and talented man by carrying forward his efforts to help elephants in zoos.
Written by Jeff Mackey